Tailored Jacket Course
Make yourself a modern, tailored lined jacket that fits you beautifully and have the pattern to take away to use again and again




Make yourself a modern, tailored lined jacket that fits you beautifully and have the pattern to take away to use again and again - as is or tweaked to different shapes and styles and in a variety of fabrics.
Getting a great fit is the focus of this course so you will make a calico toile (mock up) prior to completing a single breasted lined jacket in your choice of fabric and length - with or without pockets and buttons on the cuffs


Follow our tailored jackets board on Pinterest for inspiration!
"Jo is very focussed and encouraging and her teaching style is fun but effective. She listened to all sorts of worries and held my hand throughout the process! Emails with instructions between classes helped too" Evangelia Derou, Hove
"Such a great course, I learnt so much- altering patterns, welt pockets, lining a jacket. Jo was an excellent teacher, very patient and knows her stuff" Tricia Laughton, Eastbourne
Length of course: Length of this course is eight 2.5h long evening sessions, plus 1-4 hours homework a week**
Course dates and other options:

Price: £189 or Early Bird price £169 (book a month or more in advance for an Early Bird saving of £20) - Price includes your own jacket pattern for use on the course (and free matching skirt pattern to take away)
** some weeks may need only 1hour or no homework but others could be up to 4h - depending on your sewing proficiency. If you prefer you can book extra Stitch classes to complete the homework (you'll be given a 10% savings code in your booking confirmation)
Experience: For women, aged 16+. To get the most out of this course you should have made at least four garments before (including something with sleeves) using a sewing machine, and be able to use a sewing machine without help.
You could book sewing classes with us if you want to learn clothes-sewing skills before the course - click here for info.

If you are having difficulty with the Book Now button or wish to use a Gift Card, Account Credit or Loyalty Points when booking please follow THIS LINK to book directly via our booking system.
Teacher: Jo Bunner - spent ten years designing and pattern cutting ladies outerwear in the fashion industry – coats, suits and jackets after studying at The London College of Fashion. She now teaches sewing and pattern cutting and works as a style and image coach.
Venue: The Sewing Lounge, Hove (venue has stairs - click here for information on venue access if you have a disability or injury). Teas, cordials, water and coffee available throughout the workshop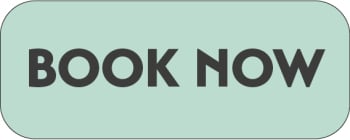 Workshop content
Measuring up accurately to choose right size pattern and adjust for a perfect fit

Sewing calico toile, tweaking fit and design & putting adjustments back onto pattern

Cutting outer and lining

Using optional shoulder rolls and shoulder pads

Sewing outer, lining and collar

Buttons and buttonholes

*HOMEWORK: You will need to allow 1-2 hours a week homework during the course (depends on design details you choose, fitting issues and your sewing speed and experience)

You will be given a 10% code to use to book Stitch Classes after/during the course should you need them

What to bring/wear:
Wear close but not tight fitting top that you are happy to pin a paper pattern to. Nothing too bulky around the hips - jeans fine but belt will need to come off for fitting. It is also a good idea to wear the sort of clothes and bra you intend to wear under your jacket to every session.
Fabric:

3 metres of soft calico for your first toiles. it must be cotton calico, not curtain lining, sheeting or other substitute as these are not as stable and can distort.

Suitable jacket fabric

*

Lining

*
*

Fabric length will be 2-4m depend on your size and style of jacket you want and lining 1.75-2.25m - read our blog post on jacket fabrics for ideas then wait until after the first class to buy final jacket fabric/lining so you can discuss best options with tutor. If you have fabric already you'd like to use, bring it to the first class to check with tutor. n.b. If you want to do a longer length jacket or have a pattern with a large repeat you will need extra fabric.
Thread. Buy good quality sewing thread e.g. Coats, Moon, Gutermann, not thick button thread and not cheap 'special offer' threads:

One 100m or more reel of contrast thread for toile (so you can see it to unpick if needed!)

One 100m or more reel of thread matching your proper jacket fabric

50p for each bobbin you use (if using our machine) if you would like to keep it





Medium weight fusible interfacing (best not to buy this before your first class) - 1-2m of 90cm wide - again wait until the course starts to discuss length needed with tutor as will depend on size and length of jacket (white if using pale fabric for wearable toile, black if using dark fabric)





A pair of shoulder pads - wait to buy these after week 1 as you'll know better which size to get. 1/1.5cm would be best, but it does depend sometimes on the fabric used and also the individual's shoulders, as those with narrow/sloping would benefit from thicker pads to hold the shape better. This will be part of the fit process - we'll have some of different thicknesses to try out with the toile (mock up jacket)





3x front buttons

6x smaller buttons for cuffs (optional)





A pot of good quality dressmaking pins (never buy pins from China!) (We sell nice long pins x144 for £3.50 a box and magnetic pin-cushions for £7 cash in class)





Any jackets that fit well that you already have, or indeed those that don't - basically bring jackets with you as they may be helpful




Parking - please arrive 15 mins early to find a space. Parking instructions, transport info & directions can be found here and will also be on your booking confirmation



You can bring your own machine or use ours. We are on the third floor so we recommend using ours which are lovely Janome 525s's, all less than a year old.
We provide (or bring your own): Scissors, pattern paper, chalk, tape measure etc if you don't have your own
Where to buy fabric: Suggestions of where to buy your fabric locally will be given on your booking confirmation, or to see our list of local fabric shops now click here
Important - please read before booking:
Each person attending needs an individual log in/password/own contact details to book - you cannot book 2 people on at once through one profile/payment as they will not appear on the system.
Your payment and booking confirmations will be sent to you immediately in 2 separate emails - please check they are correct. If you don't receive them, please contact us here.
If the Book Now button does not show next to a class or course it is full
Booking terms: By making this booking you are agreeing to our booking terms - please read them here before booking (opens in new window)
If you wish to use a Gift Card, Account Credit or Loyalty Points when booking please follow THIS LINK to book directly via our booking system.
Questions or problems? Email us here.