The Sewing Lounge
The Sewing Lounge is where we hold most* of our classes and courses. It's a peaceful, bright classroom above Moss Bros on Church Road (opposite George St), in central Hove. We're on the main transport route from Brighton or Shoreham and close to Hove station, with lots of shops and cafe's and the beach close by.
Use our brand new Janome 525S sewing machines, Janome overlockers, range of sewing equipment, and get inspired by the project ideas that decorate our walls! Classes and courses hold 5-9 students and each has good sized table or two to themselves. Hand-sewing hen/birthday parties hold up to 15 people.
*Click here for Hen Party venues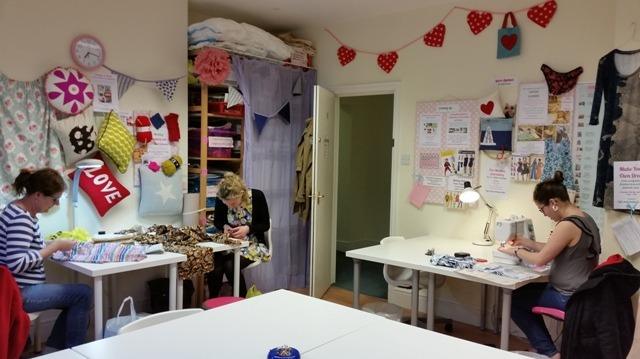 Sew In Brighton classroom/office address



On Google Maps search for 'Sew In Brighton, Hove' (not our postcode) for accurate road marker

Our Address:
Sew In Brighton @ The Sewing Lounge, 18 Kingsway House, 134-140 Church Rd, Hove, East Sussex BN3 2DL
Our door is round the back of Moss Bros, on Osborne Villas.
More detailed directions & info:
Find The Sewing Lounge
Bus and Train
Parking
Accessibility Info
Accessibility info
Please note there are 3 flights of stairs to get up to the classroom so you may want to borrow one of our machines instead of bringing your own - or ask for help carrying yours up: contact us here before you book if you have any accessibility questions or may need help carrying stuff up the stairs. If accessibility is an issue, we do offer 1-2-1's at your home, dependent on location
Find The Sewing Lounge
The Kingsway House entrance is

behind Moss Bros menswear shop down short alley on

Osborne Villas, which is on the south side of Church Rd - opposite Barclays Bank & south end of George St

(you'll see the Kingsway House sign)

On the intercom pad press 1 then 8 then CALL (please try twice in the unlikely case that there's no answer the first time). Please take these phone no's with you in case there is any problem getting in on the intercom: Call 01273 900648 first (Sewing Lounge) and then Kat on 07958964810 if still a problem.
Buses and Parking info for The Sewing Lounge
Buses: Plenty of buses run up and down Church Road from all areas. We are opposite the South end of George St, and near Hove Town Hall – get off at the South end of George St from buses: 1, 1a, 6, 20x, 49, 49a & get off at Hove Town Hall or Tesco and walk for a couple of minutes from the 2, 5, 25, 46, 8, 700. Check times at: http://www.buses.co.uk/travel


Train: we are about 10 mins walk from Hove Station – walk in a southerly direction down the hill from station, cross over onto George St (pedestrian shopping street), walk down George St and when you reach the end you will see Moss Bros over the other side of the main road (now see the Finding Us instructions above from there)


Free parking: Please check parking signs carefully as these could change, we cannot take responsibility for any parking tickets!

After 6pm every day it's

free of charge to park in the bays on George Street (also free on Sundays),

A few metered bays outside us on Osborne Villas, and along Church Road are free after 6pm

After 6pm every day in the disabled parking bays outside Modelo Lounge on Church Rd opposite us

Tesco car park is now only free for a limited time if you have spent £5 or more in the store. They will give you a receipt to verify your purchase and therefore your parking, before you leave otherwise you will be charged. It's

also monitored with cameras. We would advise that you check parking restrictions here before parking.



Paid parking on the streets: If you are driving please allow at least 20 minutes extra time to park. There are paid spaces - until 8pm, free after 8pm - on Osborne Villas and the other roads around Kingsway House such as Medina Villas (postcode BN3 2DL if you are looking it up on online map). These are serviced by PayByPhone which has replaced the parking meters in Brighton & Hove (and there is usually one cash/credit card meter per street - you'll need your cash/credit card and your vehicle registration plate number)

Smart phone users: we recommend pre-registering your credit card and car reg with PayByPhone before you leave the house (and memorise your 3 digit Security Code from the back of your credit card) then it's super quick to pay as you walk away from your car (no need to leave ticket in car)

1. Pre register car registration number and credit card at the

PayByPhone

website or download phone app and register your reg and credit card

2. Find the Location Number Sign nearest to where you've parked and enter this on the site

3. Confirm by using the last 3 digits on the back of your bank or credit card.

Non smart phone users: find a cash/credit card meter (usually one per street - you'll need to know your car reg) or call 01273 458458 from a mobile phone to arrange your parking once there
Non mobile users: find a cash/credit card meter (usually one per street - you'll need to know your car reg) or go to the nearest PayPoint outlet to get your ticket (the nearest is Four Seasons Food & Wine (Grocery/Deli) 102-104 Church Road (next to Bagelman) - 3/4 mins walk away from the Sewing Lounge)

Local multi storey car park: (update - in Nov 2016 I've been told this car park is often full so try the options above first)


Norton Rd opposite Hove Town Hall, 150 metres away towards Brighton. Approx: £3.20 for 4 hours, £5 for 5 - 9 hours plus 25p booking fee if paying by

PayByPhone

- see details above under 'paid parking meters' - I'm not sure if they still take cash as haven't visited for a while so have your credit card handy and car reg plate number in your head!
Venues we use for our hen parties
Once you have booked your hen party your confirmation email will tell you which venue you'll be at.
These are our main venues:

The Brighthelm Centre Cafe, North Road,
Brighton, BN1 1YD (on the corner of North Road and Queens Road)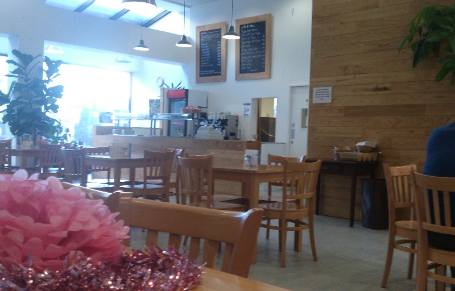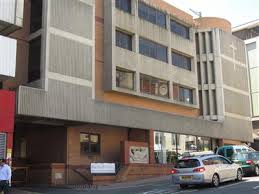 The entrance is down some steps/a ramp down the side of the building just off North Rd next to the traffic lights/junction with Queens Rd.
Parking - There is no free parking at Brighthelm but you can buy a ticket to park in their (small, with limited spaces) car park at reception. The car parking is £10 for the day - sign in at reception, please ring bell on reception wall for assistance. If there is no space there, there is a rather pricey car park next door, or try streets nearby. Allow extra time for parking (at least 20 mins)
Contact details for the Brighthelm are: Telephone: 01273 821 512 Email: [email protected]
Transport - The Brighthelm Centre is a few minutes walk down Queens Road from Brighton Station (head towards the sea!). Map here but note the marker is in the wrong place - The Brighthelm is on the corner of Queens Road and North Road. The No. 7 Bus stops on the corner with Queen's Rd. Check out bus routes from your location at http://www.buses.co.uk
Access for people with limited mobility - There is full access for wheelchair users via a ramp on the entrance at North Road
The Cornerstone Community Centre
Palmeira Square, Hove BN3 2FL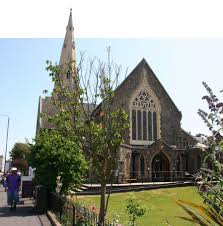 Hen parties are sometimes held at The Cornerstone Community Centre. It's located at the West end of St John the Baptist Church on Palmeira Square (where the flower stall is) and the entrance is via little gates on Church Rd or First Avenue - see Google Maps
Parking
Free parking: There are a few free parking spaces from 6pm on First Avenue and Church Road (check signs)
Paid parking meters: There are paid parking spaces in the streets around the venue for £1 an hour up to 8pm (free after 8pm) which are either cash or the PayByPhone system. Please allow 15 mins for parking/paying for parking and bring change (meters take 20p, 50p, £1, £2 coins) plus it's worth pre-registering before you leave home for PayByPhone (see below)* in case your meter doesn't accept cash:
1. Pre-register your car registration number and credit card at the PayByPhone website.
2. Find the Location Number Sign nearest to where you've parked and enter this on the site.
3. Confirm by using the Security Code digits on the back of your bank or credit card.
Transport - Cornerstone Community Centre is on a major bus route along Church Road between Hove and Churchill Square, Brighton (buses 1, 2, 5, 6, 25 and 49) and 10 minutes walk from Hove mainline train station. Check out bus routes from your location at http://www.buses.co.uk
Access for people with limited mobility - Cornerstone Community Centre outside ramp and inside lift