Children's Clothes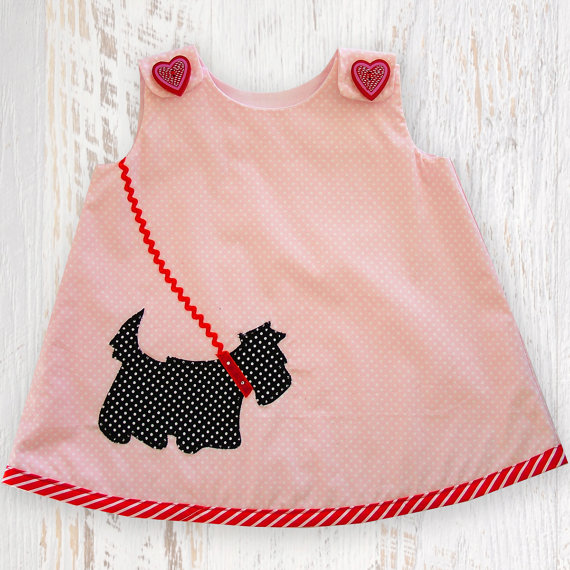 Children's Clothes
Create this project in our weekly Sewing & Dressmaking classes, or in our One-to-One lessons at a time that suits you!

This gorgeous 'Scotty' dress pattern has been kindly supplied to us by My Childhood Treasures who have a shop on Etsy - click here to see their other patterns

Make a cute applique reversible dress or a pair of funky pocketed shorts by My Childhood Treasures while learning how to choose the right size pattern, cut out the fabric and put the garment together with a beautiful professional finish. We have a copy of the pattern you can trace off, or buy your own here.

Learn intermediate sewing skills such as applique (choose your own motif), pockets, lining, buttonholes/velcro & inserting elastic as well as a generally excellent finish on seams and hems.
Other childrens clothing patterns we've found that you may like to buy or download:

Millie Dress (£free) Download it here (click on the Pattern Pieces section to download the patterns in your child's size)

Brindille and twig Baby cuff trousers ($7.50): Buy here
Gymnastics leotard girls pattern PDF (£7.93): Buy here
My Childhood Treasures has an incredible selection of PDF downloadable childrenswear patterns here
We will provide patterns for these 2 styles for a child of any age from 6 months to 6 years, but if you have a child older or younger you would like to make for let us know on your booking form and we can prepare a pattern.
Level: Improver and above
Classes needed: 3-5
What to bring: A more specific list can be found in the garment lists located futher down the page
Measurements:
You will need to bring (written down) your childs hip (widest point round bottom!), chest (for dress only) & waist (narrowest point) measurements and a note of how long you would like the dress to be from their shoulder to hem, and in the case of the shorts how long the inside leg (crotch to hem) should be
Bring a dress or shorts/trousers which currently fit your child, or are bit too big or small (make a note by how much before you come along), to check sizing
We provide sewing machines, or you can bring your own.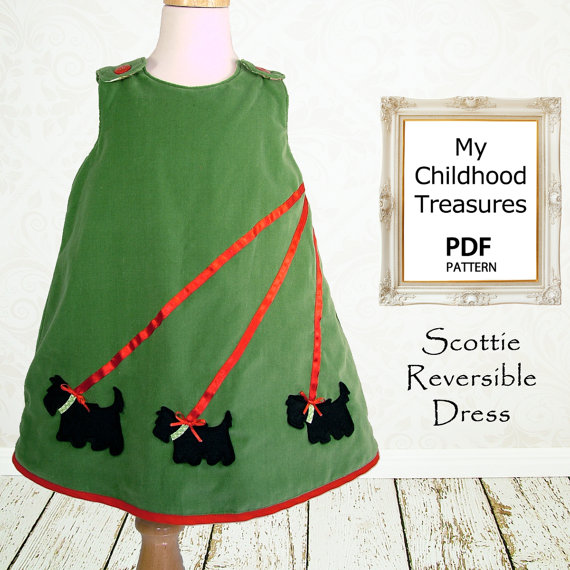 Making The Dress
Fabric and lining: non stretch cotton or poly cotton print/plain is best option. For this course please choose fabric that is at least 114cm/44inch wide and if it has a print the print should be multi-direction (ie you don't have to have it a certain way up). Also please don't get velvet and corduroy as they have a 'nap' which means the fabric has to go a certain way up
Note: All fabric needs washing and ironing before class, unless it is 100% polyester or PU/PVC/Olicloth - or the finished item will never be washed. Check fabric content and any washing/ironing instructions when purchasing fabric

SIZE | 6 Month | 1 Year | 2 | 3 | 4 | 5 | 6 |

Outside Fabric | 1.05m| 1.05m |1.05m| 1.15m| 1.15m | 1.15m |1.15m|
Lining Fabric | 1.05m| 1.05m |1.05m| 1.15m|1.15m |1.15m| 1.15m|

Plus:

Closures: you have 2 options for closures on your dress shoulders: 2 x ½ inch (1.25cm) buttons (we have lots of vintage buttons you may use free of charge if you wish) OR 3 inches (7.5cm) of 5/8 inch (1.5cm) wide Velcro
Ribbon or braid for the dog leads (if you don't want to do a dog you can leave this out - you can do other applique designs - we'll have ideas - that don't involve ribbon leads!) Ribbon should be 1cm or less in width - if it is any wider it won't curve as easily. For the black and white & pink dresses shown above a ¼ inch (6mm) zic-rac was used but you can use satin or cotton ribbon.

25cm Bondaweb for the applique motif and to bond stiffening (extra layer of fabric) the tops of the shoulder tabs to strenghten button/velcro area.

Optional - Bias tape – ½ inch (12mm) single fold bias tape for the hem. If you would liketo make your own bias tape there are instructions at the end of the sewing section on how to make your own with or without a bias tape maker.

Sewing thread that matches your fabric in colour - good quality from the main sewing thread rack (not the dicount basket and careful not to pick up the thick buttonhole/toptitch thread by mistake)
Fabric and Trimming shops where you can buy your supplies: We will email you advice on where to buy the above with your booking confirmation, and we have a list of local suppliers here
Email us here with any pre-class questions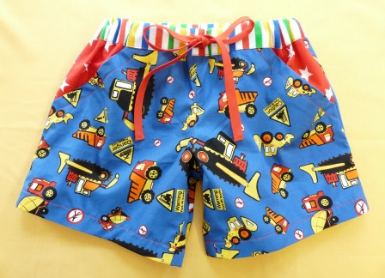 Making The Shorts
Note: All fabric needs washing and ironing before class, unless it is 100% polyester or PU/PVC/Olicloth - or the finished item will never be washed. Check fabric content and any washing/ironing instructions when purchasing fabric

3 different printed non stretch fabrics at least 114cm wide (cotton or poly cotton print/plain is best option - see our photo above for ideas): 75cm of main shorts fabric, 25cm of 2 other different fabrics. Or you can bring 1.25m of one fabric if you want just single fabric shorts
1m elastic, 2cm or 1" wide
1" wide bias binding x 80cm in a colour that goes with the shorts - this is for the waist 'drawstring' tie
Sewing thread that matches your fabric in colour - good quality from the main sewing thread rack (not the discount basket and careful not to pick up the thick buttonhole/toptitch thread by mistake)
Fabric and Trimming shops where you can buy your supplies: We will email you advice on where to buy the above with your booking confirmation, and we have a list of local suppliers here

Email us here with any pre-class questions