Christmas Gifts!
Choose from one of our seven creative projects to make in any of our Stitch Classes or 1-2-1 lessons.
With gifts suitable for guys, girls and kids, you'll be sure to find something you want to make.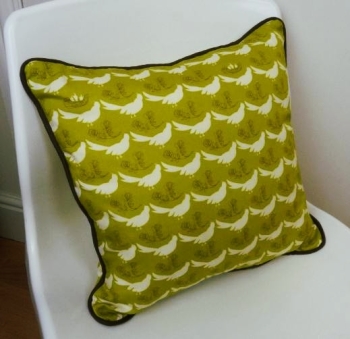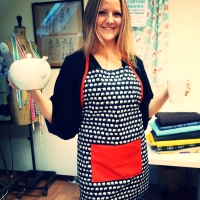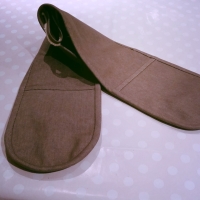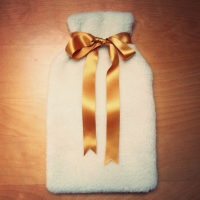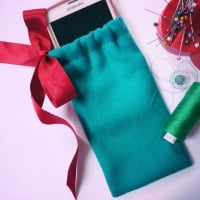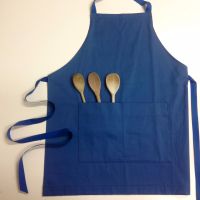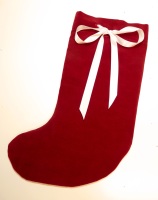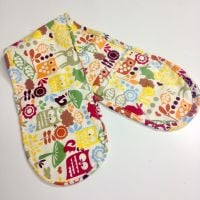 Choose from the following gifts (Click on items for lists of what to bring):
Please note!! All fabric needs washing and ironing before class, unless it is 100% polyester or PU/PVC/Olicloth - or the finished item will never be washed. Check fabric content and any washing/ironing instructions when purchasing fabric
Make any
these gifts in 1-2 Stitch Classes or in private 1-2-1 classes. Just bring along the ingredients listed below on this page.
Experience: Sewing Improver/ Beginner Clothes Maker. Previous experience of using of sewing machine - you'll need to know how to thread up (we can remind you though!) & sew to a seam allowance. For adults and children aged 16+.
What to bring (plus bring 50p for pattern paper if you want to make a copy of the pattern to take away)
Please email us if you're not sure where to buy fabric/notions for your project
1. Apron (guys, girls or kids sizes)

1m non stretch fabric e.g. medium weight cotton or denim
For the straps/edging either bring:

For plain edges and wide tape straps (see blue apron above) bring 3 metres of 1"/2.5cm wide (contrast or matching) cotton herringbone tape for straps (try Ebay)
For bias binding edges and straps (see black and red apron above) bring 4m of bias binding 1"/2.5cm wide (try Ebay)

1 reel of matching colour (to the fabric) sewing thread
If apron is not for you, bring a top or shirt belonging to the person you want to make it for!
2. Cushion (with choice of style and edging or plain)
A cushion pad/inner (up to 20" square in size). We sell 16" sq pads (high quality microfibre filled) for £3.50 - bring cash to class if you would like to buy one
A length of non-stretch medium weight fabric (e.g. printed cotton) any width from 44" upwards:
- a 16" cushion needs 0.5m fabric @ 44" or wider
- 18" cushion needs 0.6m fabric @ 48" or wider
- a 20" cushion needs 0.7m fabric @ 54" or wider
A 100m or larger reel of good quality sewing thread matching the main fabric (or use our thread for a 50p donation)
Optional zip

- should be 2 inches shorter than the size of cushion. i.e. a 16" cushion needs a 14" zip

Additional materials for a piped cushion - 5mm diameter piping cord: 1.75m for 16" cushion -- 2m for 18" cushion -- 2.25m for 20" cushion. Available in most fabric shops or haberdasheries and for piping cover fabric: half a metre of medium weight non stretch fabric - use a contrast or more of the same cushion fabric
For bobble or other trim

- Bring 1.75m of bobble trim for 16" cushion -- 2m for 18" cushion -- 2.25m for 20" cushion
3. Xmas Stocking (easy - make two!)
Fabric:

75cm length of festive fabric suitable for Xmas Stocking (this is enough for at least 2 stockings)
OR we have red velvet and red wool felt in stock - £5 per meter pro rata - pay cash in class

1m ribbon per stocking (we have some ribbons for 50p metre but can't promise colour!)
A reel of matching thread for each fabric type brought along (or use ours for 50p per project)
1m medium weight non stretch fabric e.g. denim or a print
100m reel of matching colour thread
We will provide upcycled padding
Click here for more information about making this product
50cm print fabric for outer
50cm plain fabric for inner
50cm medium weight fusible interfacing
100m reel of thread that matches the inner fabric in colour
Half a metre short-pile fur fabric
100m reel of matching colour thread
120cm of 1" wide ribbon (or narrower if you prefer)
Your hot water bottle to check size (in case it's not the same size as ours, which is 35x20cm)
Click here for more info about making this product

7. Phone case (very easy - make 3 or in addition to another gift)
25cm length of non stretch fabric e.g. printed cotton - or a scrap of fabric at least 25x25cm
Half a metre of ribbon 1-2.5cm wide
A small reel of matching colour good quality thread
Or just bring 70p for the ribbon and thread from us and use our free fabric off cuts for the case (range of cute prints but no Xmas prints)
We provide on the day: sewing machine (or bring your own if you prefer), scissors, pins, chalk, tape measure etc if you don't have your own.
Where to buy fabric:

From us on the day - for cushions, stockings, phone cases, hot water bottle covers: we have a selection of wool felts, taffetta, cottons & fur fabric fabric suitable for these projects for £4 meter on the day, including threads, ribbons, bobble trims, cushion inners, zips, ribbons. if you would like to reserve fabric email us here saying which project you're making - you are welcome to come in during the weeks before the class to check it's to your liking
Suggestions of where to buy your fabric locally will be given on your booking confirmation, or to see our list of local fabric shops now click here
Email us Here with any pre-class questions