Cute Cushions - piping, trims, tassels & ties
Learn how to make perfect cushions - choose from piped edges, tie sides, or trims such as bobbles or fringing








Learn how to make perfect cushions - choose from piped edges, tie sides, or trims such as bobbles or fringing - maybe you'll have time to try two types, or will want to make a matching set of two the same? Also choose to do a zip back or overlap back cushion opening.
Master the adjustable zip foot to insert piping and fringing, turn through and insert pretty ties, make your own piping & learn which order to sew everything together
Bring your own machine or use ours.
Leave with a finished cushion or two and the confidence to sew professional looking cushions for your home and for gifts
Session options:
Either a 6 hour workshop (includes a 1hr break for lunch, so 5hr of sewing time) or 2 x 2.5hr evening sessions

Price options:
£70 - or £55 with our special savings code worth £15*: CUTE15

Workshop/course options:
Wednesday 24th May 11am-5pm - book here
Or you can cover this content in any 2-3 Stitch Classes (see list below of what to bring to your Stitch class) - book Stitch Classes here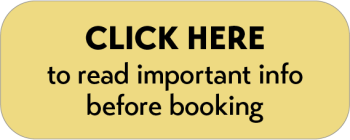 Venue: The Sewing Lounge, Hove (we have stairs - click here for information on venue access if you have a disability or injury)

Teacher: Kat Neeser or Laura Cole

Experience: Improver and above (you've made at least one item with a sewing machine e.g. cushion or bag). Age 16+

Cushion basics (bring enough for two cushions as you may make two or start a second one during the workshop):

2 cushions to re-cover or 2 new cushion pad/inners (up to 20" square in size). We sell 16" sq pads (high quality microfibre filled) for £4 - bring cash to class if you would like to buy from us on the day
a length of non-stretch medium weight fabric (e.g. printed cotton) any width from 44" upwards:

each 16" cushion needs half a metre
each 18" cushion needs one metre
each 20" cushion needs 1.6 metre (or buy fabric from us - we sell a limited range of new, reclaimed and vintage fabrics for £5 a metre - just bring cash to class)
If you would like a zip opening on your cushion instead of an easy overlap-back style opening: bring a closed end ordinary zip that is 4 inches shorter than your cushion size ie for 16" cushion bring a 12" zip, for 18" cushion bring a 14" zip etc
To pipe or fringe/bobble trim your cushions: bring 3, 4 or 5mm diameter piping cord or a bobble or fringed trim (easily available online or in fabric shops) in these lengths per cushion:
each 16" cushion needs 1.75m piping cord or fringing/bobble trim
each 18" cushion needs 2m piping cord or fringing/bobble trim
each 20" cushion needs 2.15m piping cord or fringing/bobble trim

You will also need half a metre of non stretch fabric to cover your piping - can be same as cushion or a contrast. This will be enough for 2 cushions worth of piping cover
For tassels at the corners: bring 4 tassels per cushion
For tie sided cushions: bring an extra 30cm of a contrast fabric to make the inside edge and ties for your cushions
For all cushion types please also bring:
a reel of matching thread for each fabric type brought along (or use our thread for a 50p donation for the course, bring cash on week 1)
a pot of good quality plastic or glass headed dressmaking pins
if you wear glasses for close up work please bring them
your booking confirmation's instructions on how to find us and your phone in case of emergency
We provide if you don't have your own
: sewing machine (or bring your own if you prefer - with all accessories, spare bobbins and pedal), scissors, pins, chalk, tape measure, unpicker etc
Where to buy fabric & trims: Ditto and C& H Fabrics have bobble trims for £1.50-£1.80 a metre. C&H have tassels. Fabric Land and C& H have piping cord ready made and the plain cord insert for making your own piping on the course. Suggestions of where to buy your fabric locally will be given on your booking confirmation, or to see our list of local fabric shops with links now click here






Important - please read before booking:
Each person attending needs an individual log in/password/own contact details to book - you cannot book 2 people on at once through one profile/payment as they will not appear on the system.
Your payment and booking confirmations will be sent to you immediately in 2 separate emails - please check they are correct. If you don't receive them, please contact us here.
If the Book Now button does not show next to a class or course it is full.
If you wish to use a Gift Card, Account Credit or Loyalty Points when booking please follow THIS LINK to book directly via our booking system.
Questions or problems? Email us here.