Drum Lampshade Making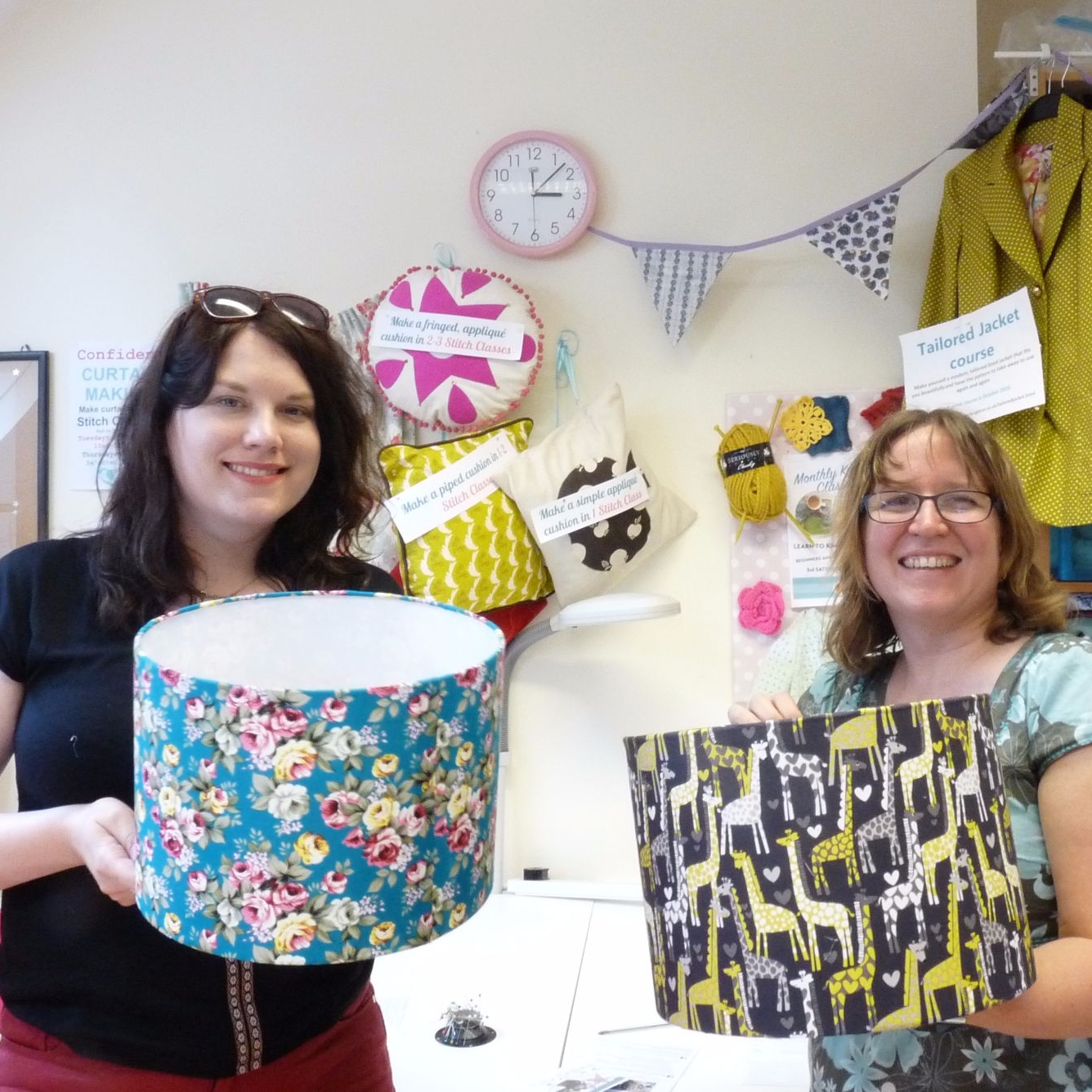 Level: Beginner and above - this is for anyone, no experience of crafts or sewing necessary as sewing is not involved, just careful manipulation of fabric, which your tutor will help you with.
Classes Needed: 1 x 2hr lesson (£70)
Which Stitch Classes to Attend: 1-2-1 lessons with Jo only
What to bring:
You'll need to tell us in advance whether you want to make a 20cm, 30cm diameter shade so that we can make sure we have it in stock for your lesson. Other sizes and shapes may be available - please contact us to find out more. Please give us two weeks notice.
Fabric** - could be old curtain fabric or new fabric in the following size:
Fabric for 30cm diameter shade: 1m wide x 30 cm high cm
Fabric for 20cm diameter lampshade: 65cm wide x 25 cm high
Money to pay for your shade kit: It's £11.50 for a 20cm drum shade and £14.50 for a 30cm shade, payable on the day to the tutor in cash.
Bring your glasses if you need them for close up work

**
We suggest a medium weight fabric. Poly cotton or cotton should be ok - not too nylony! Open weave is not usually recommended as the light attracts dust and is difficult to clean or dust. Saying that, we're seeing even crocheted lampshades - so it is a personal choice really.