Kimono Batwing Jersey Top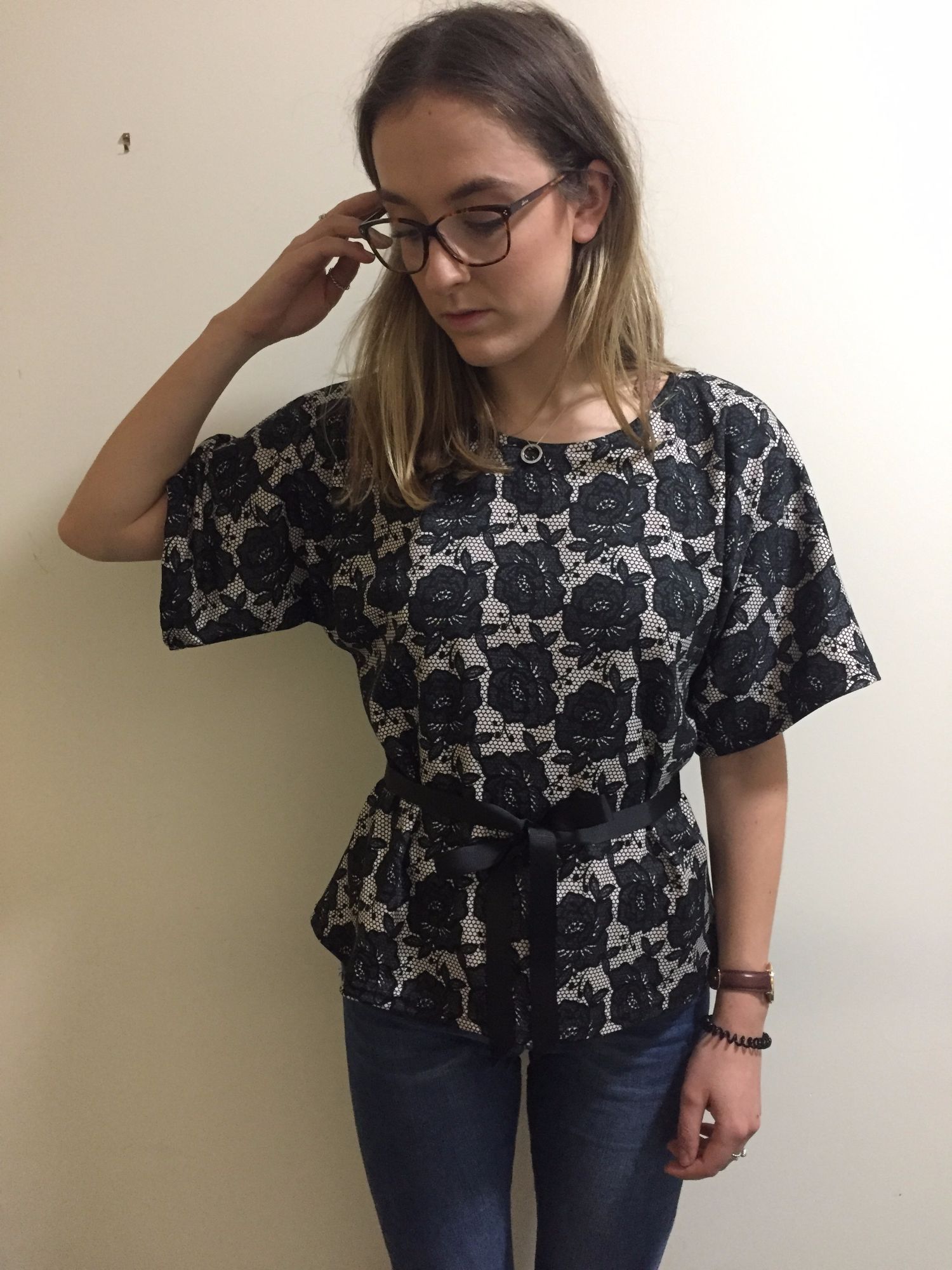 This advanced dressmaking project is perfect for intermediate to experienced sewers.
Create this project in our weekly Sewing and Dressmaking classes, or in our One-to-One lessons at a time that suits you!
Level: Intermediate and above - already confident threading up and using an overlocker
Classes needed: 3
Which Stitch Class to attend: Any
What to bring:
Light to medium weight jersey fabric that is a minimum of 150cm wide: 1.5m if it doesn't have a repeat pattern that needs matching or bring, 2m if you will need to pattern match
Note: All fabric needs washing and ironing before class, unless it is 100% polyester or PU/PVC/Olicloth - or the finished item will never be washed. Check fabric content and any washing/ironing instructions when purchasing fabric

4 x matching colour overlocker or 500-1000m threads (one should be 100, 500 or 1000m smaller size reel to use with sewing machine for hems and basting top together prior to Overlocking)
£1 if you want to keep the 2 bobbins you'll need for twin stitching the hem
Bring your glasses if you need them for close up work
We provide (or bring your own): Scissors, pattern paper, chalk, tape measure etc if you don't have your own.
You can borrow an overlocker from us in class or you can bring along your own.