Sewing with Silks, Sheer Fabric & Lace Trims
We'll help you conquer your fear of sheer and silky fabrics! Learn how to avoid slipping, puckering and stretching - all while creating a beautiful camisole or slip dress. Skills learnt will include bias binding, french seams, stabilising the stitching with tissue paper, cutting out and pinning techniques, applying lace, best needle choice etc.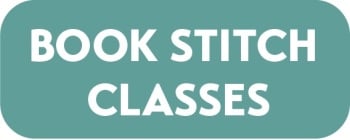 Classes: 4-6 Stitch Classes - Come along to any of our weekly Sewing and Dressmaking classes, or a One-to-One lesson!
Experience level & age: Intermediate & above - you've made at least 2 simple items of clothing with a sewing machine. For adults aged 16+
What to bring:
FABRIC for garment and bias binding:
- if fabric under 149cm wide bring 1.75m for cami and 2.45m for slip dress*
- if fabric 150cm or wider bring 1.45m for cami and 1.95m for slip dress*
* allows for a garment length from shoulder up to 75cm for cami and up to 105cm for slip dress
Please do not wash your fabric before class as we will be testing small squares to check washability & shrinkage (many delicate fabrics are dry clean only as they stiffen up and/or shrink when put in water)
optional: 2.5m lace trim to put lace on just the hem & additional 1m for lace on top edge too
1 x 100 m reel of good quality sewing thread
Fine steel dressmaking pins
We provide if you don't have your own: sewing machine (or bring your own), fine needles, scissors, pins, chalk, tape measure, unpicker etc
Where to buy fabric: Suggestions of where to buy your fabric locally will be given on your booking confirmation, or see our list of local fabric shops here
Instruction handouts are available for use in all classes and are downloadable/viewable online as a reminder of how to make more of these projects at home