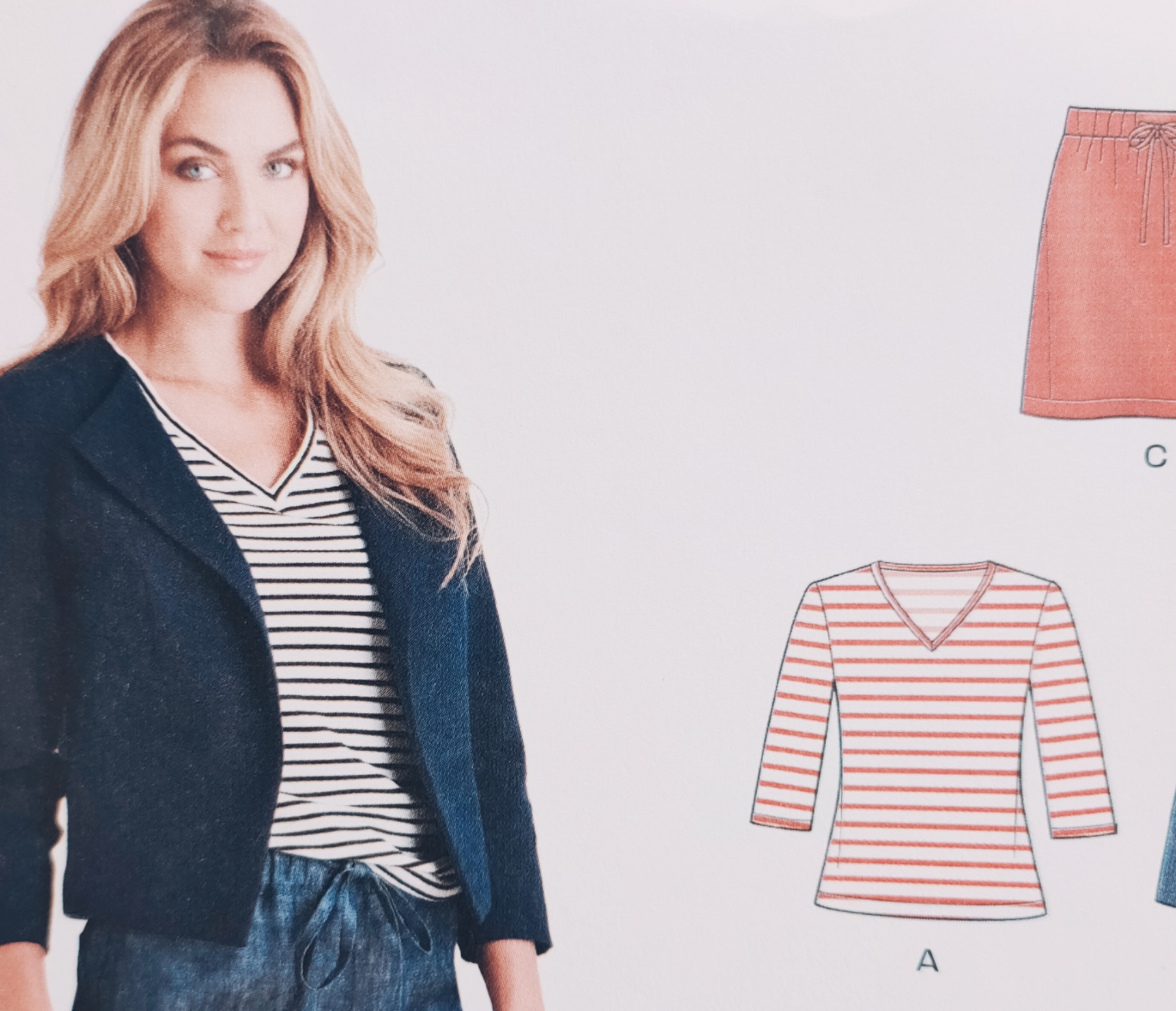 An easy-to-make everyday classic jersey t-shirt. Learn to use a pattern & sew various techniques inc. stitching stretch jersey & slippery satin fabric + neck, cuff & hem bands. Optional overlocking to neaten. Leave wearing your finished tee!
Experience Level: Improver + Above
Class options:
-- Any 3 Stitch Classes
-- 1-2-1 lessons
Bring the items from the bring list below to your Stitch or 1-2-1 classes
What to Bring
- FOR PATTERN £1 for tissue paper to trace off our copy or quicker to buy your own pattern to cut up. CLICK HERE FOR PATTERN
- FABRIC Stretch Jersey fabric 60" wide 1.5m (wash and iron carefully before class).
To check your fabric has the required amount of stretch for this pattern, grab a ruler. Then hold 10cm of fabric on the cross grain (horizontal, stretchiest direction) of your fabric, and see if you can stretch it to 15cm. It should spring back into shape afterwards. If your fabric doesn't stretch this much, you can still use it, just tell your teacher and they will help you resize your pattern or you may make the next size up.
- SEAM TAPE we have seam tape to put on shoulder seams to prevent stretching, in class. Or buy your own, you only need 23cm
- THREAD 100m or more of ordinary polyester or cotton branded thread eg Moon, Coats, Gutermann. See our page here for advice on where to buy threads and more. Or, we have a small selection of threads you can use while in the classroom, in basic colours, for 50p per project (pay cash in class). If you're planning to do homework it's best to get your own : )