Hobby To Professional: Zips & Buttonholes
Learn how to turn out perfect zips...Leave with the confidence to sew professional looking zips on your future clothes making projects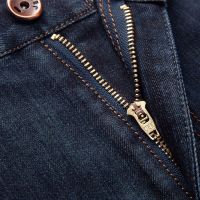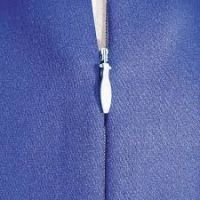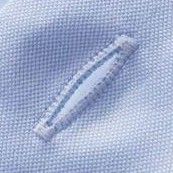 Complete this project in our weekly Sewing and Dressmaking classes, or our One-to-One lessons at a time that suits you!
Learn to sew:
invisible zip & lapped zip for skirts and dresses,
fly zip for trousers and
buttonholes (automatic & manual on machine).
Leave with a set of samples* and instruction sheets and the confidence to sew professional looking zips on your future clothes making projects. Bring your own machine or use ours.
* if you prefer you could insert your lapped or invisible zip into a cushion, purse, skirt or dress and your fly zip into some trousers - use our project page to find out what to bring/number of classes to make these items or contact us for advice
Experience: Improver and above (you've made at least one item with a sewing machine e.g. cushion or bag). Age 16+
To cover the content in 3 Stitch Classes bring:

1 metre of plain medium weight cotton fabric to make samples

100m reel of contrast ordinary polyester sewing thread (so you can see the stitching on your samples)

£1 in case you want to keep your bobbins with leftover thread on (they are 50p each)

Two 6" ordinary closed end zips

An invisible/concealed zip approx 12" long

Bring your glasses if you need them for close up work
We provide (or bring your own): Scissors, pattern paper, chalk, tape measure etc
Where to buy fabric: Suggestions of where to buy your fabric locally will be given on your booking confirmation, or to see our list of local fabric shops now click here