Welcome to Sew In Brighton...
"I've learnt all the tips and tricks you would never get from a book or YouTube! The teacher was so lovely, supportive and knowledgeable and it's a cheerful well equipped space." Lucy Mott, Occupational Therapist, Brighton

Ever felt frustrated with the fit, quality or price of clothes in shops? You're at the right place - in our Brighton & Hove based classes we'll help you create great fitting, original clothes, no matter your shape, size or previous sewing experience!
Browse Clothing & Accessories courses

Want to learn to sew...or stuck with a sewing project? We'll get you unstuck and take your sewing or dressmaking to the next level - and we help Absolute Beginners conquer their sewing machine (or one of ours) and make a cushion or bag in one to two classes
Browse all project classes
Browse Absolute Beginner classes

Love home decor & soft furnishings? Take a look at our range of courses and classes that teach you how to to make beautiful custom soft furnishings and gifts
Sign up to our newsletter at the bottom of the page to stay in touch with offers, new courses, sewing tips and news

Special Offers & Classes

Make Your Own Stretch Dress or Top
Now 40% off with code Stretchy40
Make a wrap, boat neck or scoop neck top or dress and learn to sew with stretch fabric
View/book


Style Confidence: Dress for Your Shape
How often have you spent time, effort and money on garments you really love the look of but then never wear? This workshop will teach you everything you need to know to always look great!
MORE INFO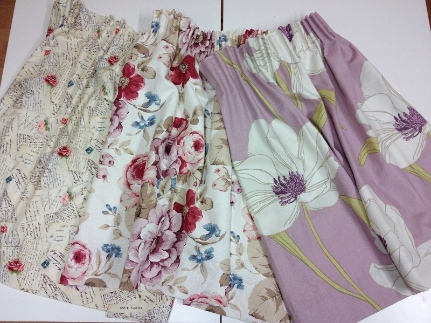 Concerned about the cost of buying curtains for your home? Learn how to make your own! It's surprisingly easy..

Save 15% on our Retro Lampshade Workshop

Make your own fabulous retro 'drum' lampshade on our ever popular workshop then make more for your home with our takeaway kits
Click on the type of sewing that interests you below to see the range of class options

Not sure what to make? Stuck for inspiration, or just want to browse ideas?
Take a look at our Project Ideas!