We teach you to do your own repairs and alterations - but if you want someone else to do it for you, check out the services below!:
These are the Dressmakers, Clothing Alterations & Repair services in Brighton, Hove & Sussex who have given us their details or advertise their services on the noticeboard at the back of Fabric Land, Brighton or who have given us their details.
Please scroll to the bottom of the page to see Embroidery Services
Melanie Roberts
Melanie has made anything from coats and suits, to wedding dresses, evening wear, casual wear and kids clothes. She also does clothing alterations plus curtains, blinds and cushions. She works from home, where she sees clients for measuring, fittings, and free advice and consultations.
Melanie also teaches many of our Sew In Brighton classes and is a very experienced dressmaker and tailor. Her website which has lots of images of garments she's made for clients along with her email address is: melrobertsdressmaker.com. Or call her on 07736421380
*****
Camilla Goldsmith
Camilla has over 20 years' experience in clothing alterations and clothing production. She has worked from home and in commercial settings and has lots of experience in alterations and dressmaking. She's recently worked for a fashion house producing two collections a year, shown in Paris Fashion Week. Camila also makes garments up for small companies using their designs. She's based in Hove and is mobile so will come to you. Please contact on either my phone or by email, and if no answer please leave a voicemail or text. 07786533860 [email protected]
*****
Lala's Alterations
Leigh-Anne is a professional and friendly seamstress specialising in clothes alterations and repairs in the South East. She is based in Peacehaven and offers free local pick-up and drop-off for customers between Rottingdean, Seaford and Lewes. She has a keen eye for detail and takes pride in producing the highest quality work for her customers.
www.lalasalterations.co.uk
[email protected]
07958 602588
*****
Alma's Alterations
Alma is from Milan and she specializes in formal wear, suits and formal dresses/wedding dresses. She operates from 2 shops: 34 Church Street, BN1 1RL and from 37 The Octagon, Marina Square, BN2 5WA.
Alma is an expert in traditional Italian tailoring, she comes from Milan and her expertise is in creating bespoke garments and altering wedding dresses and suits, as well as luxury women and menswear.
Alma's extensively use traditional hand stitching finishes and unique tailoring techniques learnt from generations of Tailors and Dressmakers in Alma's family. They perform alterations to most kinds of garments and upholstery, as well as offering top class tailoring and repairs. All alterations are made to the highest standards and with the very best professional know-how and all have 1 year warranty.
[email protected]
www.brightonalterations.com
www.facebook.com/AlmasAlterationsAndDressmaking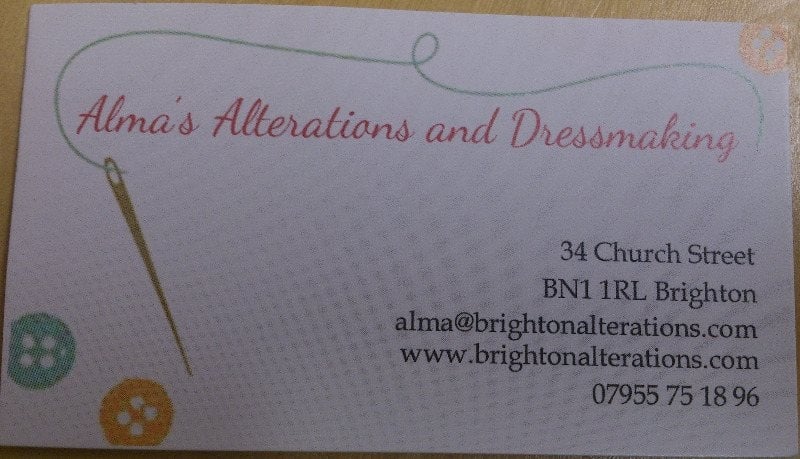 LEFTOVER THREADS
Bel has over 20 years experience in dressmaking, alterations, and customisations.
Specialising in upcycling, she runs her own label Leftover Threads that creates everything from festival wear to floor cushions. "Wardrobe Surgery" is one of her most popular services where she transforms ill-fitting garments into new pieces. She also does upholstery, blind and curtain making. Her studio is based at Enterprise Point just off the Lewes road in Brighton.
Contact: [email protected] . Website: http://www.leftover.co.uk
Atelier Gold Bridal
"After completing a fashion design degree and working for a London couture house, Roxy has spend the past five years specialising in all things bridal, particularly wedding dress alterations and bespoke gowns.
The shop and workroom ("Atelier") is at 8Ob Saint James street, Brighton.
[email protected]
0777525822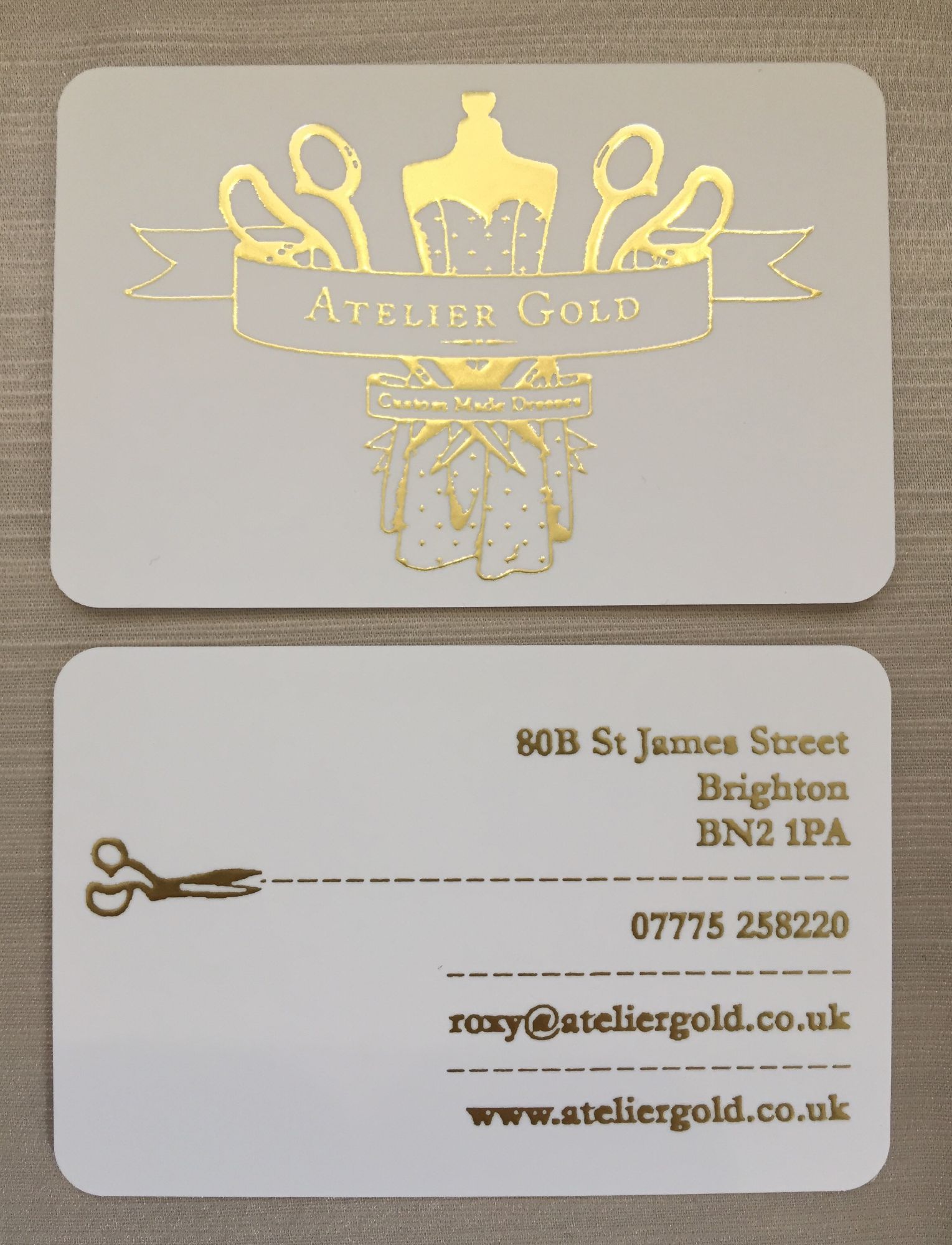 Village Crafts
Contact Details
Ruth Fisher
Email: [email protected]
Personal Email: [email protected]
Tel: 07904444558
Village Crafts are based between Worthing & Littlehampton. I am Ruth & have been in the fashion all my working life, pattern cutting, design and sewing. If you require any of these services please call & we can discuss, always leave a message if I am unavailable.
Nip & Tuck Alterations
Brighton based. A friend says Nip and Tuck did a very good clothing alteration job for them.
Robina's Stitching Service
Luana Seamstress

Husband and wife team Steve and Luana run this busy alterations business by the sea on Hove St, Hove, East Sussex BN3 2DF. tel 07955 023666 (next to Premier Newsagent, near The Connaught pub). A chap in next to Sew In Brighton sewing school always uses Luana, who has many years experience in dressmaking and alterations - he is very pleased with her work. She does lots of prom and bridesmaids dresses too
Brighton Alteration
Bespoke Garment Alterations:
Steven George Upholstery: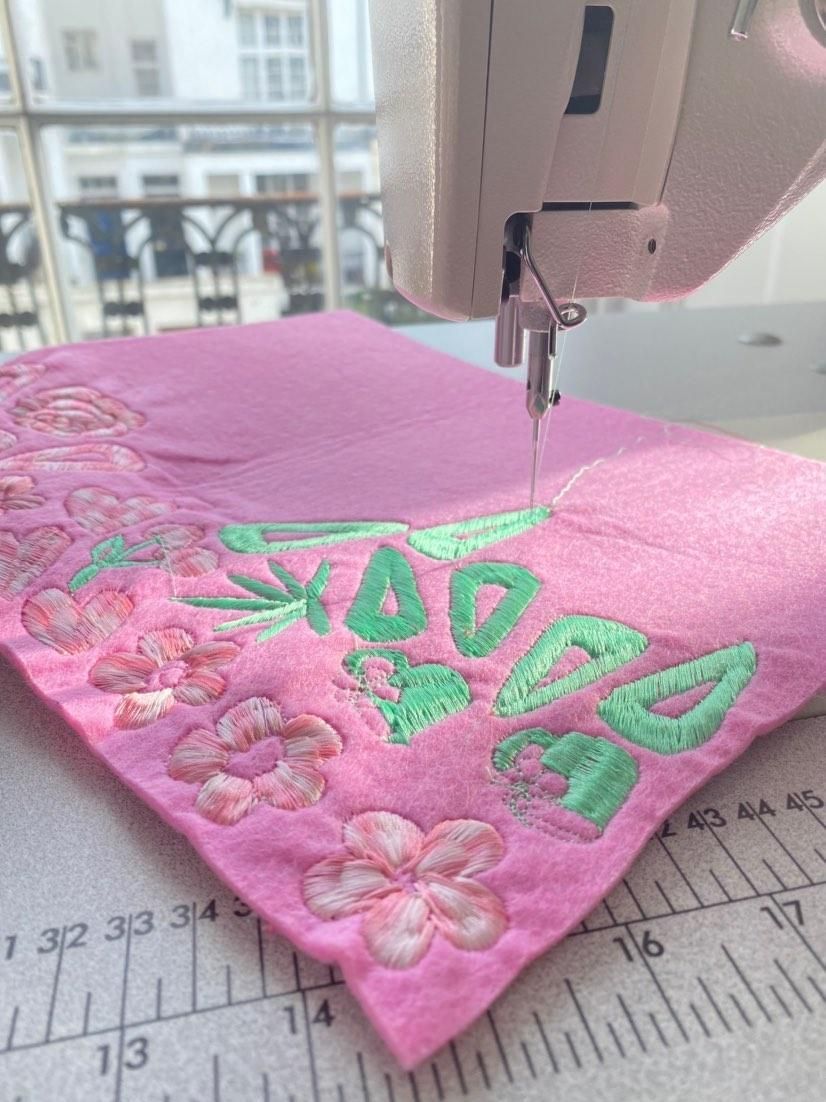 Phiney Studio, Brighton
Hello, my name is Josephine and I am a freemotion embroidery designer and maker. I love to facilitate people's embroidery ideas and translate them to stitch. Upholding quality craftsmanship is really important to me and I ensure that this commitment to craft shows in every piece I create.
Alongside my handmade line, Phiney Studio, I offer custom embroidery. Custom work is always available with the maximum of a two week turnaround. Rush orders can be arranged also. Please message me on Instagram @phineystudio or at [email protected] with reference photos/a description of your idea, alongside a rough sizing.
Brighton 
Plus there is also The Dropped Stitch - Machine Embroidery Service in Portslade
Shop just north of Portslade Station Example pricing in July '21 £5.50 per hat for embroidery (not sure of size) https://thedroppedstitch.co.uk/contact