We have a team of fun & friendly sewing & dressmaker teachers, all of whom have worked as fashion designers, pattern cutters, theatrical costume makers or tailors.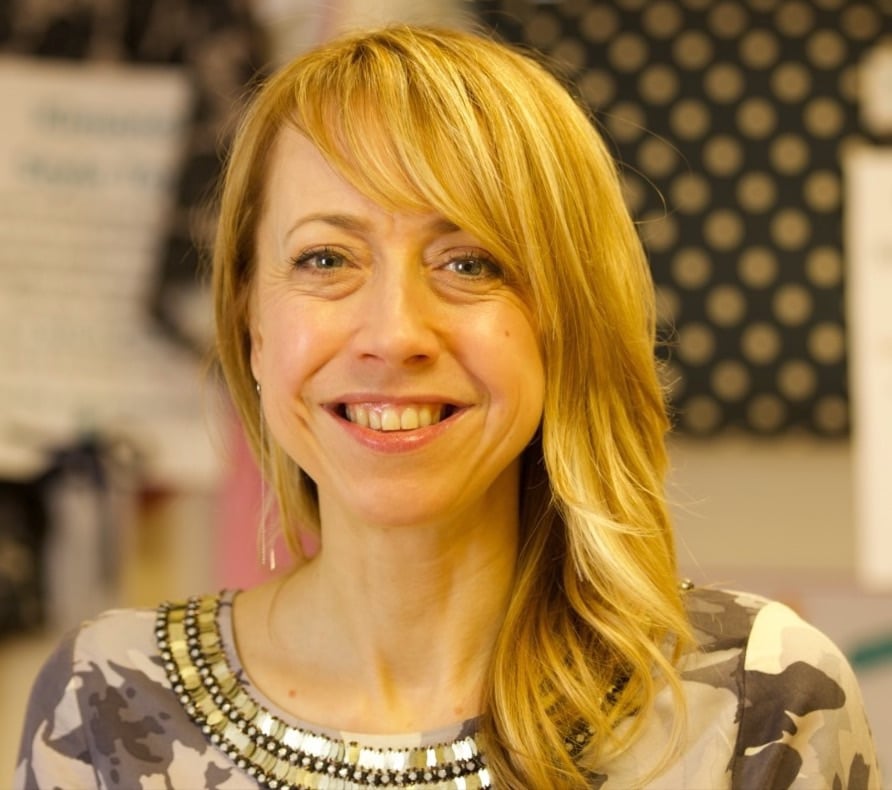 Kat Neeser
Sew in Brighton owner and teacher Kat Neeser (above) has 33 years experience of design, sewing and pattern cutting. She has been sewing since she was a child and ran her own fashion label, Wit & Wisdom - including a clothing production unit, retail shop and international wholesale business - in London for 9 years during the 90's. She has been teaching sewing and pattern cutting in Brighton since 2008 and runs Sew In Brighton from The Sewing Lounge in Hove, East Sussex.
"I enjoyed learning how to alter a pattern and how to sew from scratch. Kat gave clear instructions and was always there to help" Amy Getty, Bexhill-On-Sea
"The class was great - Kat was so helpful & friendly and gave many suggestions as to what to make" Charlotte Fay, Bristol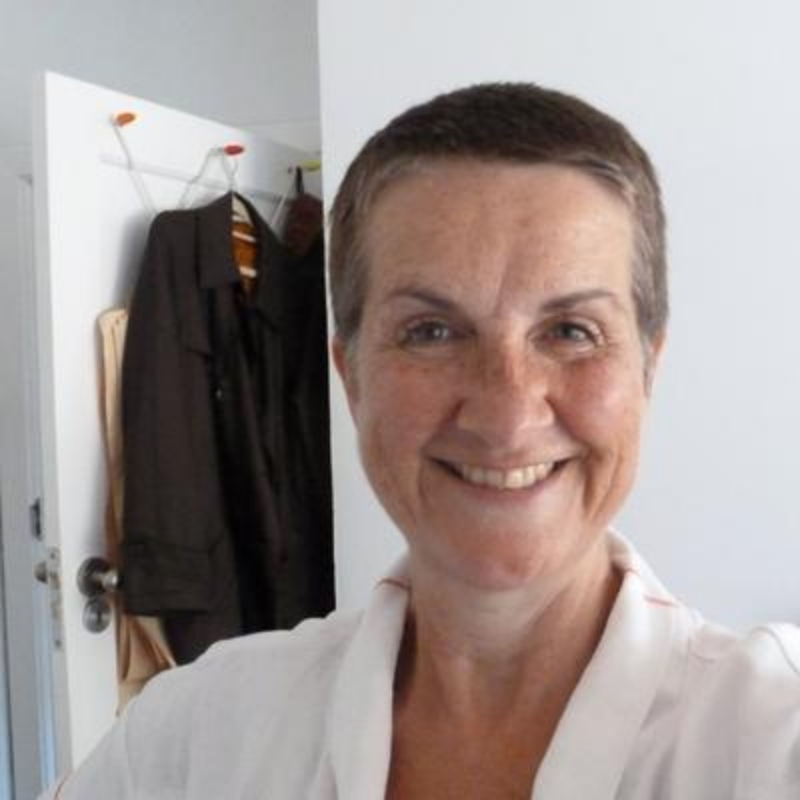 Jo Bunner
Jo began her working career in the fashion industry after studying at The London College of Fashion. Her pleasure and enjoyment of clothes after ten years designing and pattern cutting ladies outerwear – coats, suits and jackets – stayed strong in her despite her change of direction into the conservation and environment field following her attainment of a BSc and MSc.
Jo feels she has now come full circle having recently become self-employed as a personal Image Consultant. She is aligning her passion for and knowledge of clothes with her commitment to the environment by championing a reuse, recycle and reinvent ethos, something she terms EcoFabulous! You can find her at www.goodclothes.co.uk.
"I enjoyed learning how to make a pattern in the Replicate Your Clothes class - Jo was very patient and explained everything clearly". Dionne Wheeler, Hove
"The class has given me the confidence to have a go! Jo was friendly and approachable". Tricia Harvey, Telscombe Cliffs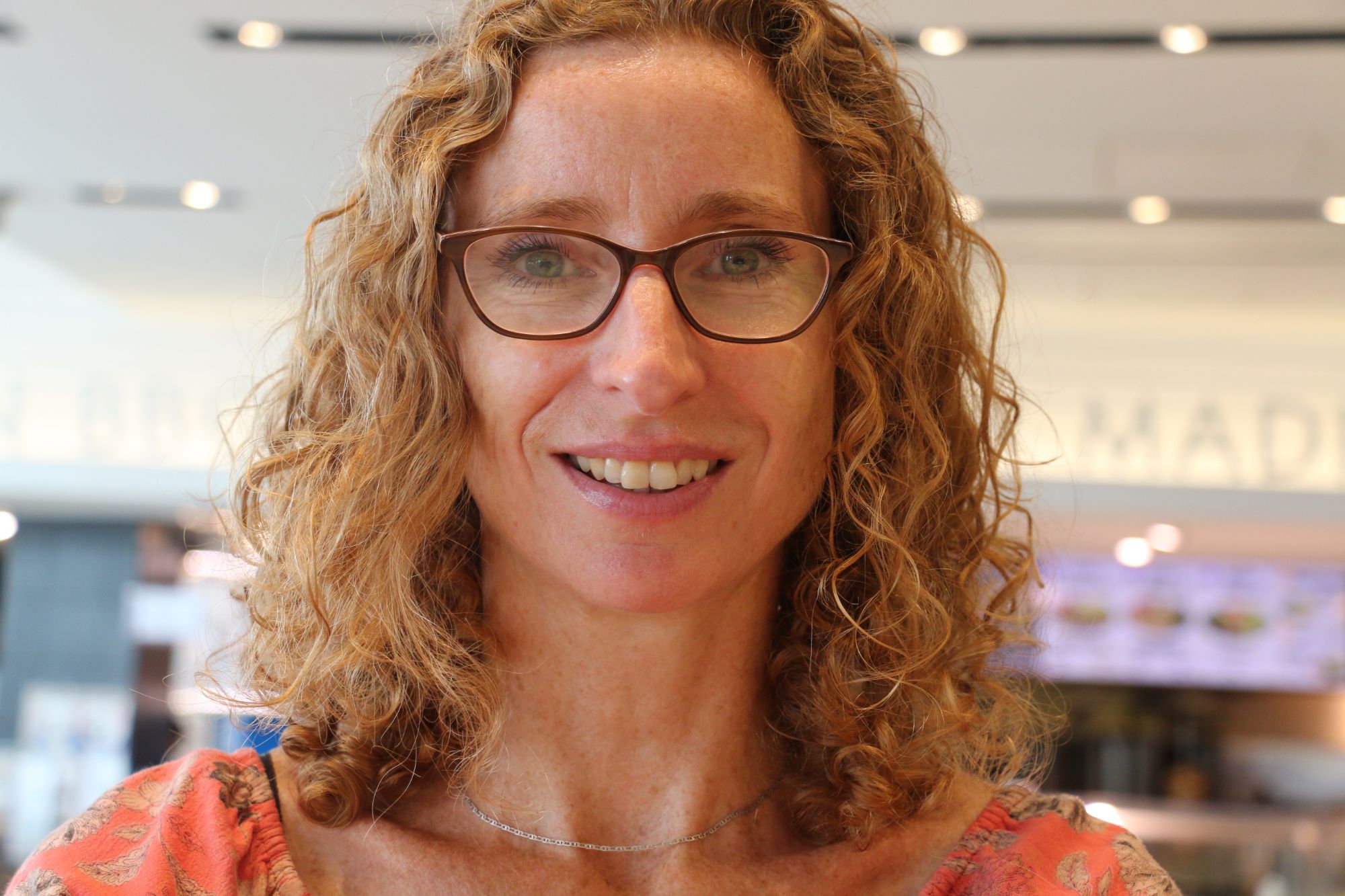 Melanie Roberts
After a degree from Brighton University, and a City and Guilds in Fashion, Melanie has worked as a self employed dressmaker since 1998, starting with designing and making clothes for herself and friends. She has made anything from coats and suits, to wedding dresses, evening wear, casual wear and kids clothes. She also does alterations, curtains, blinds and cushions. She works from home, where she sees clients for measuring, fittings, and free advice and consultations.
See website and Facebook for lots of pics of her work…
Website - melrobertsdressmaker.com Facebook - Melanie Roberts Dressmaker.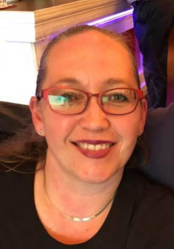 Colette Tulley
Colette has a degree in Costume design and realisation from Brighton University. She has been working in the sewing field for over 33 years.
She has worked on numerous theatre productions such as - Oklahoma at Chichester Festival Theatre, The God of Soho at The Globe, and the Panto Aladin at The Hawth Crawley.
Colette started her sewing career by working as a sample machinist for M&S lingerie and BHS before working at Axfords as a corset maker.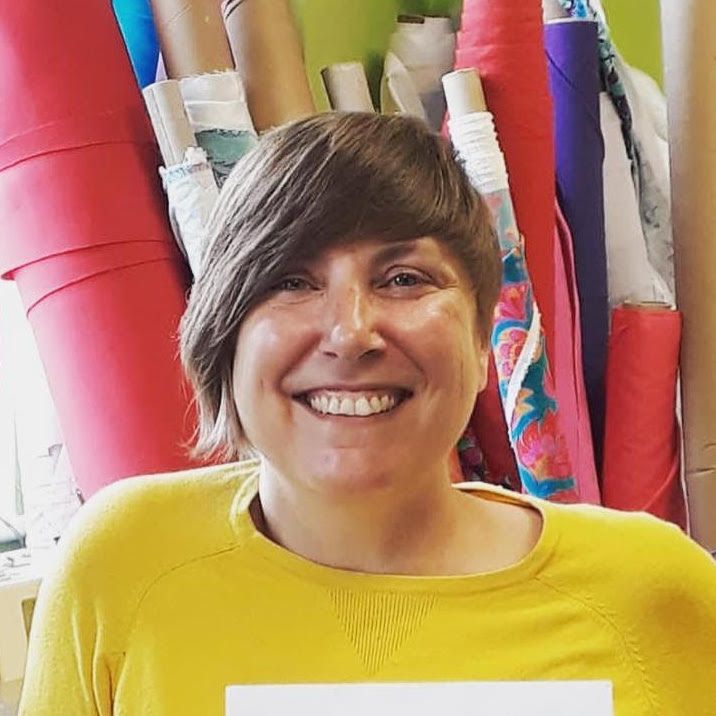 Hannah Evans
Hannah has spent the majority of her career sewing in some capacity. She has been making & doing for as long as she can remember.
Trained in soft furnishing production, as well as pattern making & garment construction, Hannah's most recent professional life has spanned the extremes of commercial aircraft interior design to designing & making Bellydance costuming for a recent national touring production.
Hannah currently freelances, making home furnishings, special event clothing, costuming, tailoring, altering, & up cycling.
She has a passion for vintage & still diversifies greatly in her two current roles of production for a colourful local festival wear label & design for local office furniture brand helping them develop for the current resimercial trend.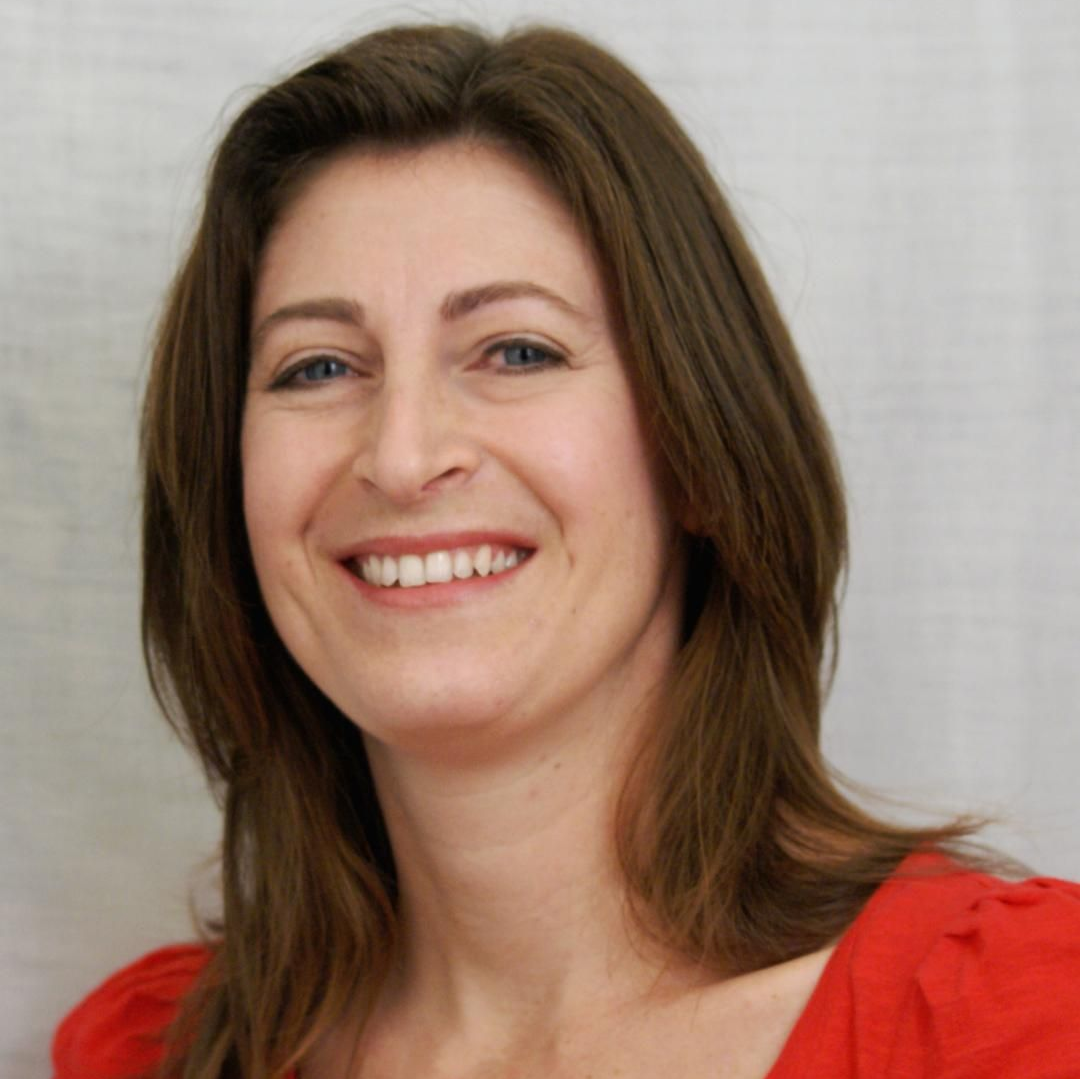 Susan Bates
Susan has published many books on cross stitching and designs cross stitch patterns for craft magazines on a regular basis. She also designs kits for thread manufacturer DMC Creative World.
Susan teaches all levels of knitting, crochet, crosstitch and needlepoint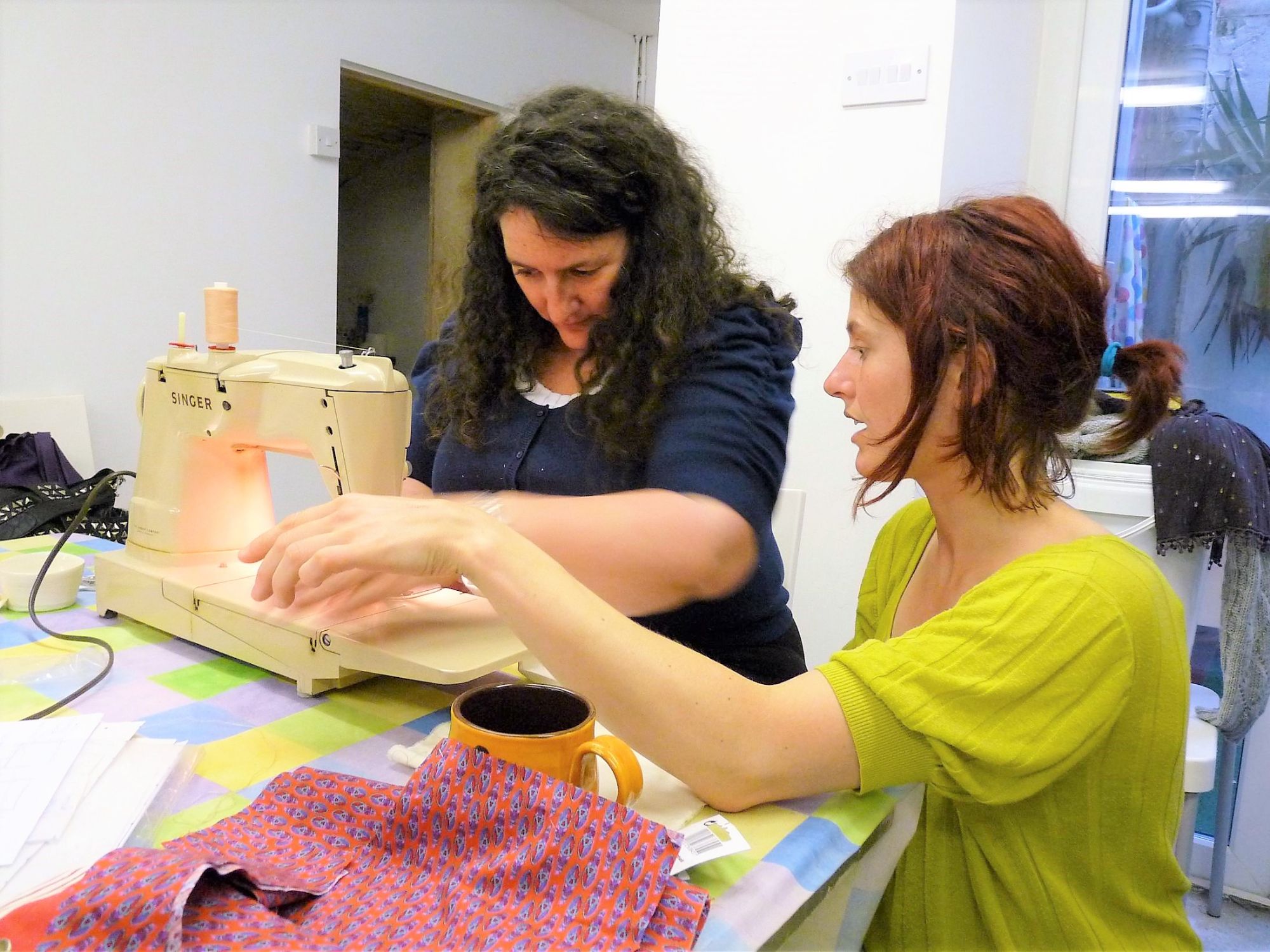 Jac Oliver
Jac has been a 'crafty' all her life, working in metal, ceramics and textiles. She makes a variety of hand crafted items to commission including fancydress outfits. Her current work includes bespoke handbags for a local designer and regular production for a selection of Brighton businesses. She has taught sewing workshops with Kat since 2009. Some of her creations can be viewed at www.craftyjac.com
"I learned how to use a sewing machine and I loved the cushion I made in the Ultimate Beginners Sewing Day class. Jac was very friendly, approachable and patient - she made time for all her students" - Karen Harrington, Portslade
"I loved the day! I learnt about the sewing machine and I liked the step by step approach. – Jac was very friendly, very helpful, welcoming and patient!" Penny Greenfield, Steyning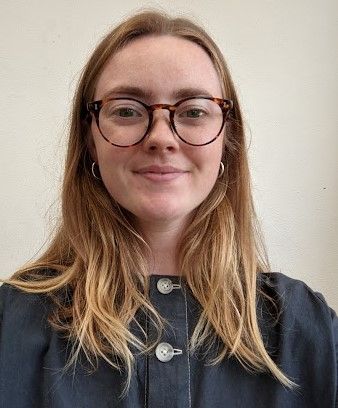 Nancy Tulley
Nancy studied knitted textiles at Glasgow School of Art and graduated in 2017, after which knitting and crochet became a huge part of her life.
She started her own small business in 2018 selling handmade crochet and knitwear. She has also worked with knitwear brands and designers hand knitting their limited edition garments for retail and shop displays.
Nancy teaches knitting and crocher classes and 1-2-1 lessons at Sew in Brighton.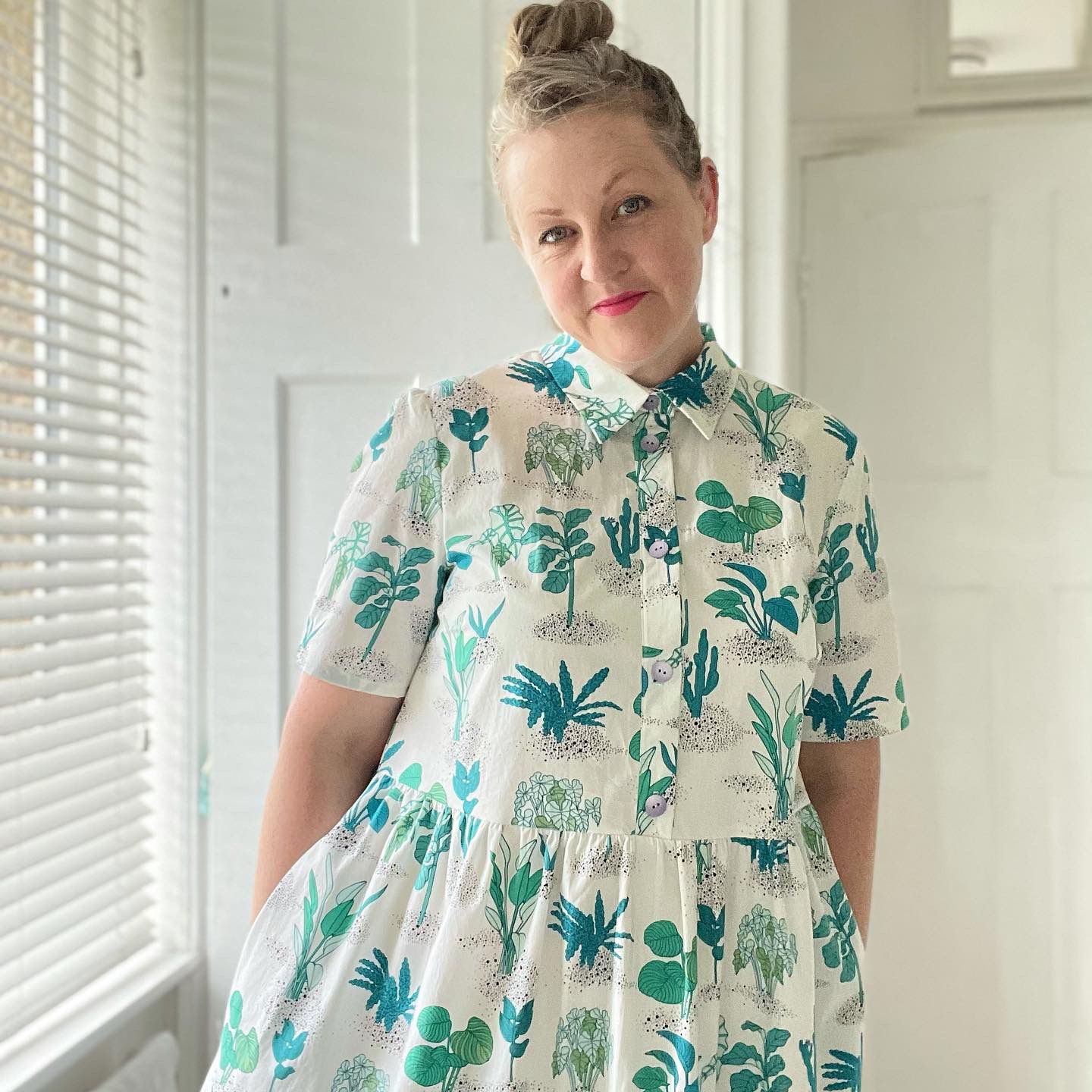 Naomi Bancroft
Naomi has been crafting since she was very young.
With a grandmother who was a dressmaker, she learnt to sew and knit from a young age but it was many years later that she rediscovered the joy of sewing when she took up quilting, although it was dressmaking that was to become her true passion.
After a number of years she pursued a diploma in Fashion and Dressmaking with City and Guilds. She is a prolific sewer creating clothes to fit her body and give her the body confidence that ready to wear cannot. She enjoys developing her pattern cutting skills and creating her own bespoke designs.
Her YouTube videos of pattern reviews and tutorials and can be found at her channel, SewNao.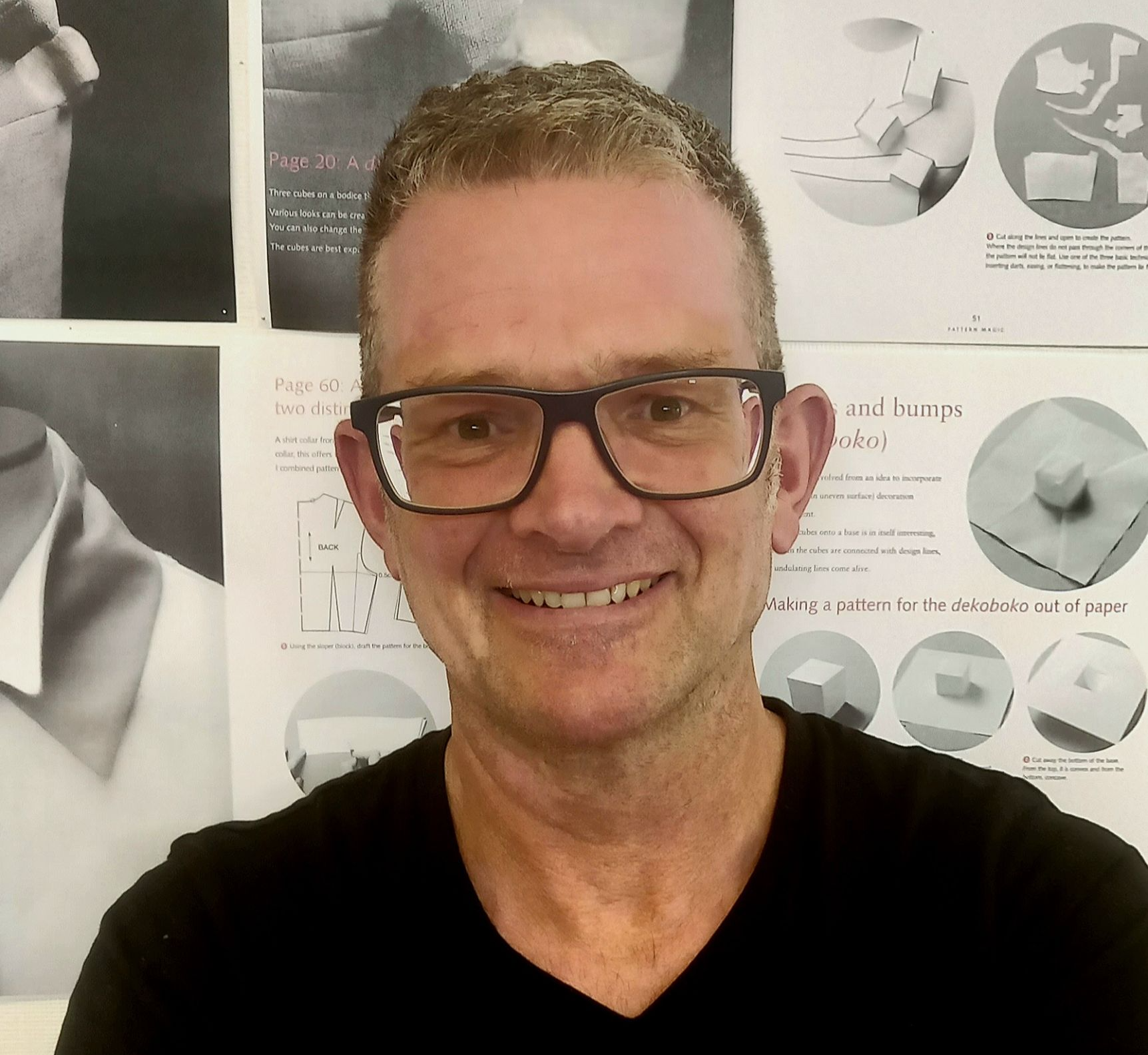 Phil Bint
Phil Bint is the Art Foundation, Fashion and Textile Pathway at Brighton Met and has 22 years teaching experience covering garment construction, corsetry, Japanese textiles, pattern cutting and tailoring. Phil is also a Specialist Fashion Technician on the Ba (Hons) Fashion course at Northbrook Met.
Phil said "My greatest passion is creative pattern cutting and drafting patterns from scratch. Just by applying some simple techniques it's possible to make amazing garments."
Phil has also worked in theatre making costume and acted locally in the Brighton Festival. He is married to a Taiwanese wife and has two sons. Phil looks forward to meeting and teaching Sew in Brighton students at The Sewing Lounge.