Revamp your wardrobe by learning customisation, alteration and mending techniques. Simply bring along any garments you'd like to fit or rework and leave with beautiful pieces of clothing tailored to your own fit and style.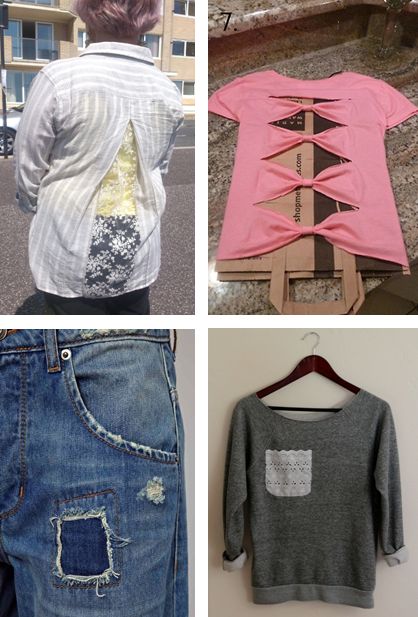 Dates: Cover this in our Weekly Stitch Classes
Experience: Previous basic experience of using of sewing machine is needed - you'll need to know how sew to a seam allowance and how to thread up (we can remind you though!). For adults and children aged 13+.
What you could cover
The skills, techniques and approaches you will learn will obviously depend on what your garments require, but they may include:
Hemming trousers and skirts
Fixing rips, tears and holes
Reshaping for a more flattering fit
Inserting a new zip
Shortening hems or sleeves for a new look
Applique to hide rips or stains
Making trousers into a bag
Making a Tshirt into a vest
Plus many others!
What to bring:
one or several garments to fix, fit or rework
matching thread and any notions missing ie if your garment had a broken zip or button, you will need to bring a replacement
your glasses if you need them for close up work
We provide: sewing machine (or bring your own if you prefer), scissors, pins, chalk, tape measure etc if you don't have your own
Where to buy fabric: Suggestions of where to buy your fabric locally will be given on your booking confirmation, or to see our list of local fabric shops now click here
Venue: The Sewing Lounge, Hove (click here for information on venue access if you have a disability or injury)