Pattern testers needed!
Posted on
Whether you're a complete beginner or an experienced sewer, sewing and knitting pattern designer Andrea Thomas of Experiemental Space needs your help with pattern testing!
We 'met' Andrea on Instagram, and were curious to find out more about her business. In our interview with her below we asked about her background in sewing and what she is looking for in regard to pattern testers.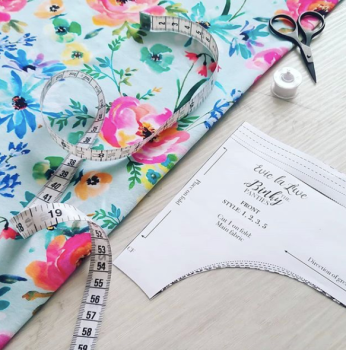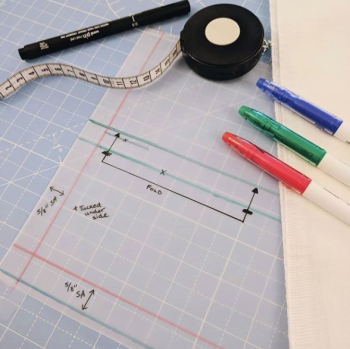 How did you get into making and selling patterns?
I loved sewing but loved working out how to do new things & how the construction came together even more than just following a set pattern. Once I started planning my own designs, I wanted to make them available for others to sew as well. The thought of other people sewing up my designs was very exciting, and I was right! I'm always so happy to see someone's Experimental Space make on Instagram. It's even more rewarding when I hear the instructions taught them something new. I absolutely love that!
How and when did you learn to sew clothes?
I first learnt to sew when I was a kid but looking back at what I was able to do I'm not so sure that should count! I properly picked up a sewing machine and started to sew wearable things around 8 years ago. I started by reading books and watching YouTube. Quite a bit was just hands on learning while making a pattern, specifically indie patterns because the instructions were always so much more in-depth than the big pattern companies provided.
The illustrations on the front of your envelopes are fantastic, who does the illustration and where did you get the idea to do this?
Thank you! The idea originally came from my husband. At the time I was still working in software development with him and we mainly focused on the video games industry. Through that we knew lots of talented artists and he suggested I get in touch with one of them to see if she would be interested in working with me on this. She loved the idea and created the Evelyn and Casey artwork for me. The second artist, and one I still work with now, is also a character designer from the video games sector. She's got this incredible ability to take my notes and pictures of the pattern and turn it into a beautiful scene for the covers.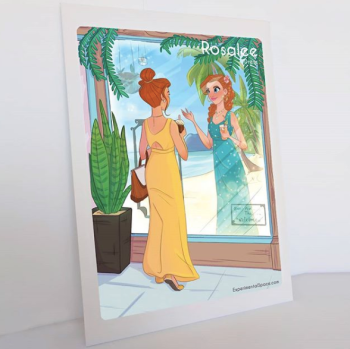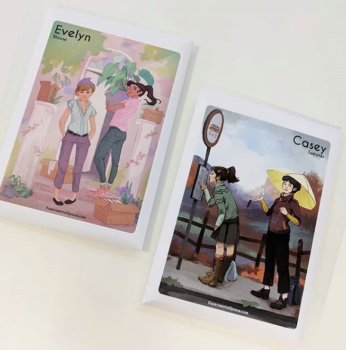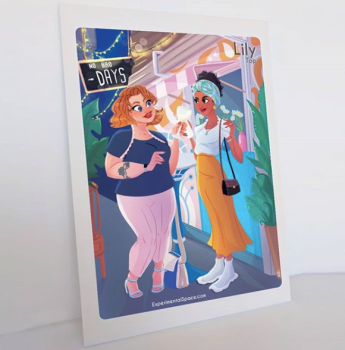 Where do you work from to create your patterns?
Well it's changed quite a few times over the years! I started off at home, then moved into a little workshop, then back to home as of last year, and shortly I'll have dedicated studio space in the garden. I'm very excited about that! The new space will let me have all of my materials more accessible and give me the room to do more video creation which is something I've been eager to get started on.
What kind of patterns do you create?
I create patterns for women's clothing. Until now it has been focused on tops, but I do have lots of ideas for trousers and coats that I'd like to see come to life. I also have an interest in expanding into some home items and simple menswear but haven't dedicated much time to those yet.
What is your best-selling pattern?
My best-selling pattern is the Evelyn Blouse. It does vary depending on the season (for example, Casey sales are increasing as we get into winter. People want a cosy sweater this time of year but overall, Evelyn sells through all the seasons. I think this is partially because of how easy it is to layer, so it can be worn any time of year!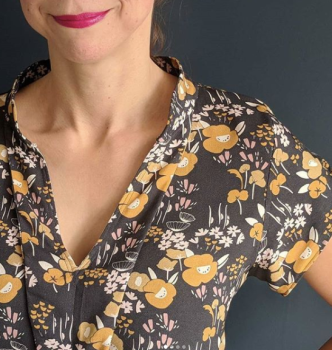 Which patterns are you looking for testers for? Will you need tester for future patterns?
I am always on the lookout for more testers. Upcoming tests will be for new designs as well as the new size range for Evelyn, Josie & Casey. People seem to think they won't be 'good enough' to test, but I need sewists of all experience levels. The sewists with limited experience help me know if the pattern will be easy to understand and follow, especially with techniques that they are trying for the first time. The more experienced sewists provide assistance on the fine tuning of the pattern and advice on adjustments. Everyone is able to contribute something, and I think it's important not just advanced sewists are able to follow the pattern.
Click here to browse Sew in Brighton's range of courses and workshops for all levels of experience.
Are your sewing patterns available to buy on paper in envelopes as well as PDF downloads?
Yes, I'm very pleased to be able to say all of the sewing patterns are available in both PDF and Paper versions.
Are the PDF patterns tile patterns for sewers to print at home or can they send it to a printer which will print on one sheet?
Both options are included. When you buy a PDF pattern you can print it at home on A4 (US Letter for those in the states), or you can send the A0 file to a printer to receive it all on one sheet like you would in a paper pattern. I've recently bought a large format printer so you can now order your one sheet print straight from the Experimental Space website.
Do you just sew clothes, or do you make anything else?
One day I'm going to attempt quilting again, but until that day I pretty much stick to clothes when sewing.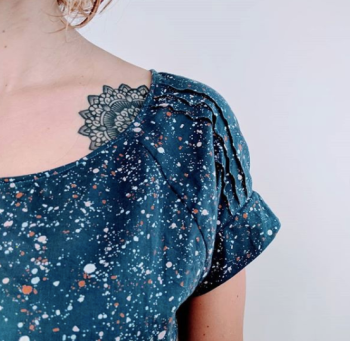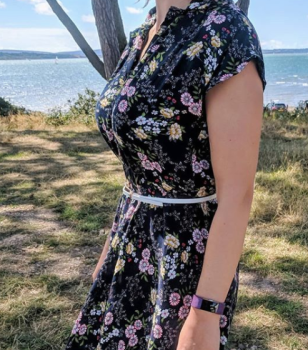 If you're also interested in learning to sew clothes, home furnishings or gifts, book onto our Learn to Use a Sewing Machine course or our 'Stitch' Sewing and Dressmaking Classes
Are you looking to develop your skills further? We offer a great deal of courses and workshops, click here to book onto one that suits you

What is your favourite type of garment to make?
Favourite is a difficult one to narrow down! I think I'd have to say my favourite in regard to rewarding would be jeans. I wear jeans all of the time and love that I can make up a pair that will fit me perfectly. Really makes me wish I learned to sew jeans sooner so I could have skipped all those frustrating changing room moments!
How would you sum up the type of clothing that your patterns are for?
I try to design patterns that are easy to wear but with a bit of a detail or unique twist to them that adds interest. I want them to be real clothes that real people will want to wear on a daily basis.
Do people need any special sewing machine functions, tools or an overlocker to make clothes from your patterns?
No special tools are needed beyond a sewing machine. All of the steps in the instructions can be completed with a basic sewing machine. There are options to finish the seams with an overlocker if you have one, but it is never necessary. For example, a simple zig-zag stitch instead would be just fine. There are tools and machines that might make certain steps in your sewing easier or quicker, but as long as you have a basic sewing machine, you'll be able to make any of my patterns without sacrificing quality.
If you'd like to be a pattern tester for Andrea, Sign up on her website here!
Or view Andrea's instagram feed at @sewspace.