Why you need a favourite stretchy dress!
Posted on
Everyone needs a fab pull on dress - I wear mine over jeans (which I also make btw, with minimal waistband bulk for just this purpose!).
We've run our stretch dress course quite a few times now and it's always gratifying to see my students enjoying creating multiple dresses after the course! Plus people have used the pattern to make tops too, and we can help adapt it into different styles if they want.
See images below of regular student (who started as absolute beginner not long ago!) Rebecca in her various incarnations of the dress.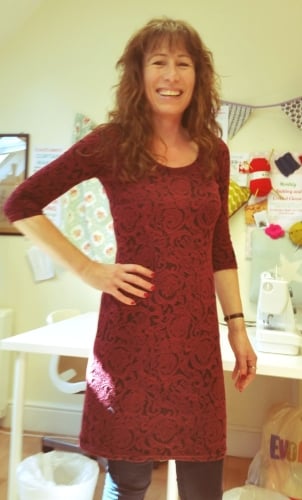 I've a fab beige/black spot jersey I can't wait to get started with - and the butterfly one below is one I made for the original course but for some reason never quite got round to hemming, so thats a job for this week! The blue one is the original sample you may have seen on our wall at the Sewing Lounge. The fabric is from Fabric Land - most unusal, always worth a look to see what they have in store - otherwise Ditto fabrics on Kensington Gardens in Brighton (or online) usually have some great upmarket plain and printed jerseys you could use.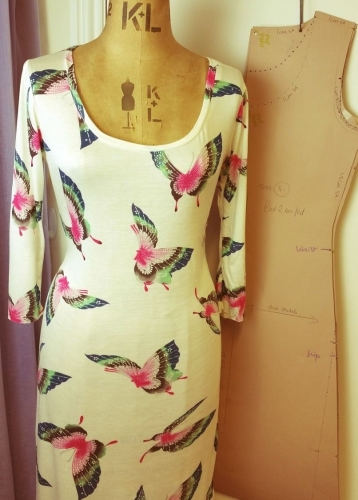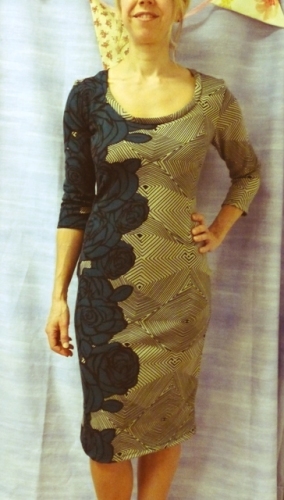 Make Your Own Stretch Dress in our weekly Stitch Classes
More info and booking here

Also check out my Pinterest board for inspiration on how to wear and which styles to make
Follow Sew's board Simple stretch dress on Pinterest.