"The speed, and possibilities, mixing of fabric and thread was so exhilarating. I soon bought my first sewing machine as I was completely addicted"
Posted on
We spoke to talented textile artist, Anna Liversidge, who teaches our beautiful embroidery workshops to find out more about her inspirations and top sewing tips for students.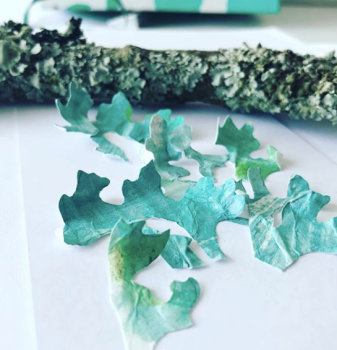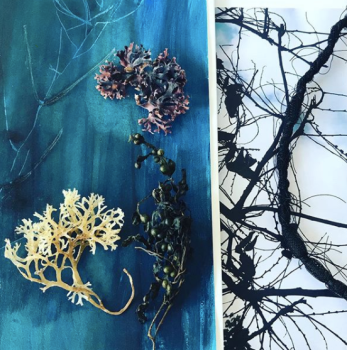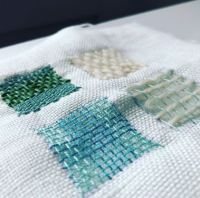 How long have you been doing embroidery for?
I began with machine embroidery at Art college in Barnsley 1994. I didn't delve into hand embroidery until 2004 when asked by my agent to add some to the designs I was creating for children's wear.
What was your inspiration behind doing embroidery?
As an art student I had a lot of trouble finding my medium. I was initially drawn to ceramics and jewellery, but they weren't a good fit. Textiles seemed really boring to me, having grown up with women dressmaking at home, it seemed like women's work, and not something exciting. I avoided the textile department, until a compulsory machine embroidery workshop. On the day I groaned, looking forward to it being over. To my surprise I fell completely and instantly in love with it. The speed, and possibilities, mixing of fabric and thread was so exhilarating. I soon bought my first sewing machine as I was completely addicted.
What do you find most exciting to teach?
I love teaching machine embroidery on water soluble fabric. The results are quite fast, and it feels very magical to watch the fabric vanish leaving only the threads. It's both a simple and complex process. I can teach a beginner to get a good result the first time, it's all about connecting the threads enough. Though the complications arise in trying to make something look a specific way, as the results are rarely predictable, even after many years of practice.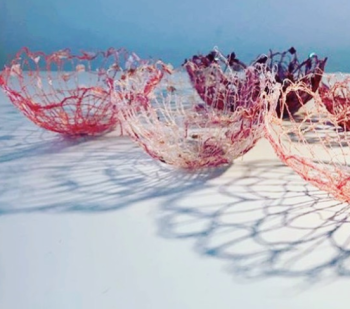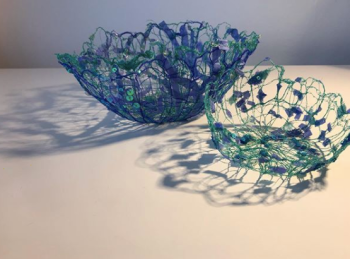 What materials do you work with? And which is your favourite to use?
For machine embroidery I use rayon threads, which have a beautiful shine, I mix them up with cotton threads for contrast. When I'm not using water soluble fabric, I mostly use cotton organdie and other transparent fabrics. I love the ghostly feel this creates. For hand embroidery I use fine linens mostly and hand dyed threads by paint box threads. I like to mix up the thicknesses and create texture and contrast, so I will use wools, cottons, metallics and even the machine emb rayon. If I had to choose a favourite - cotton organdie, it's very expensive, transparent, smooth but has some stiffness to it which creates substance, and it takes paint beautifully.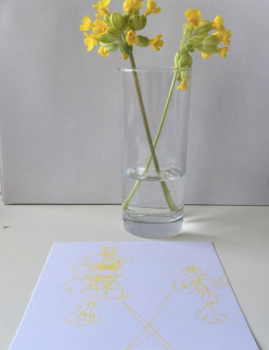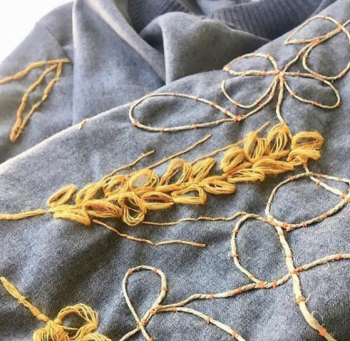 What is the easiest skill to start with for beginners?
The easiest skill for beginners is most definitely hand sewing. I'd say get hold of some simple cheap calico or cotton and start with the basic stitches. I don't use any complex or decorative ones. Apart from occasionally fly stitch (which looks like a bird foot - a V with a line beneath) I mostly do everything with running, straight and back stitch, which anyone can do. I just play with them and layer them up. Slow stitch, and basic darning are very popular now.
Do you have any sewing tips for students?
I'd say keep it simple and be playful, see what happens. I was never formally taught hand embroidery, but I can do a lot with very simple stitches. I've taught a few students who had bad experiences at school which put them off. They have enjoyed my classes as my motto is there are no mistakes, things can be unpicked, stitched over, and there is so much to learn from happy accidents. Unless you have to sew very neatly as a seamstress - have fun and see where it takes you.
How much of your life do you spend on embroidery? Is it easy to fit in around your day-to-day life?
It goes in patches, sometimes many hours, other times little. Though I am always happiest when my hands are at work making. In the last year or so I have moved into more fine art textiles, so I am drawing more, and painting, and using stitch too. It is easy to fit into daily life. With machine work I can be working on a large piece and do short sessions through the day. I always carry a piece of fabric with me which I sew by hand when I'm out and about or waiting around. I find it soothing and relaxing, and it brings me into the present moment.
Are you currently working on any personal projects?
I am working on a new piece which will be part of a solo exhibition I am planning to have in a couple of years. I've been very inspired by seaweed and its textural qualities. Walking by the sea daily I get to soak it all up. The last piece I made was in graduated pinks and suspended on pins, which created shadows. This piece is called The Darkness, and will be made up of layers, and using very dark, moody colours. I've not worked in this way before, and am interested to see how it develops...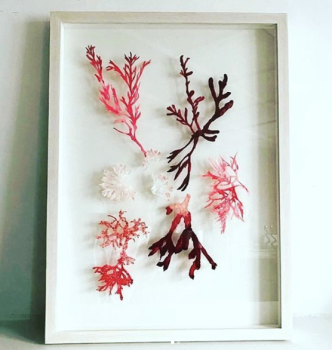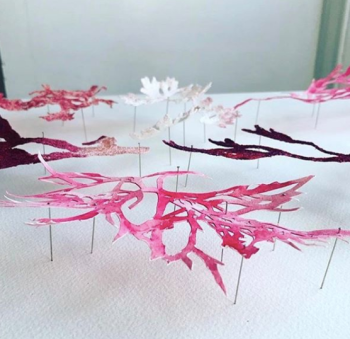 Our next embroidery workshop takes place on SATURDAY 31st OCTOBER 2-6PM. If you're interested in participating, click here to book your place. Anna is also available for one to one lessons on anything mentioned in this blog post.
Anna's work and designs can be found on her Instagram page: @annaliversidgeartist