Guest Blogger: Annie's Corset Project
Posted on
Class One: I've started a big project... A corset project! Corsetry has ways been something that has fascinated me and since picking up sewing I decided it was time to make one tailored to me.
The fit of it is what took up my first stitch class, fitting a corset which was available (and the pattern pieces for it) to myself. Although the corset was pretty close to my size, there was a lot that needed changing! The bust had to be enlarged and the back panels shortened... And shortened... And next time they will be shortened again! As can (sort of) be seen in the picture, the pattern piece below the original one is how much it needed to be changed. All this can be tested for sure with a mockup, which is almost finished! The fit is already pretty good and I can't wait to finish the mock up, make any last changes, and get on to the real thing.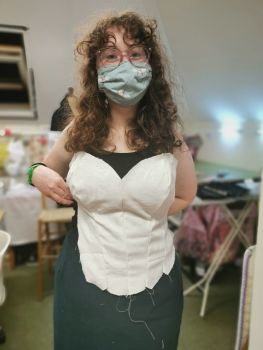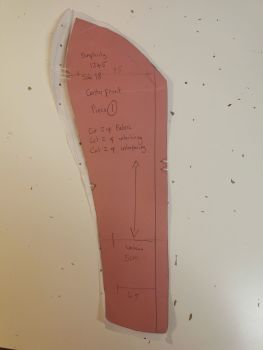 Class Two: This time was more of the same, fitting the mockup! Since the corset has to fit my body perfectly, it's no surprise its taken me another lesson to get it right. It fits pretty well now, all adjustments have been made such as shortening the back panels, and I've started to adjust the pattern pieces (and sticking extra paper along the side where I didn't have enough space for the seam allowances!).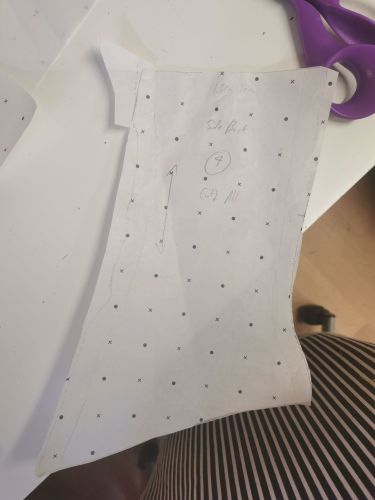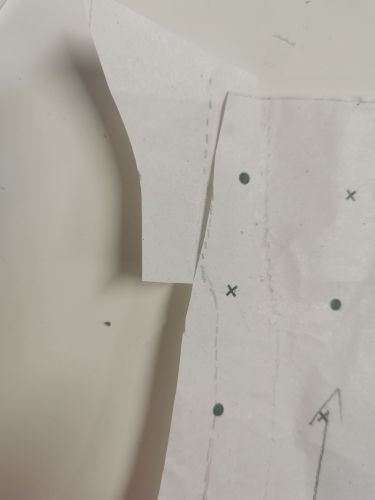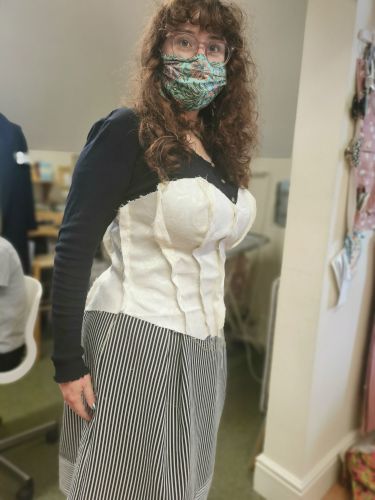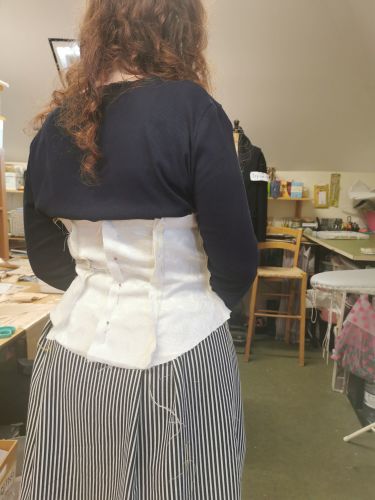 Class 3 and 4: My corset has been advancing swiftly now! All my pattern pieces have finally been fully adjusted and the pieces themselves have been cut. I also ironed interfacing to the satin pieces to give them some support as they are quite thin.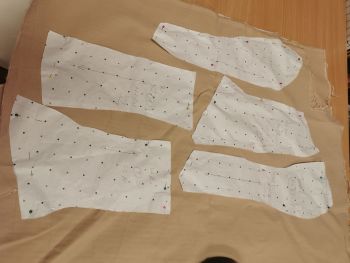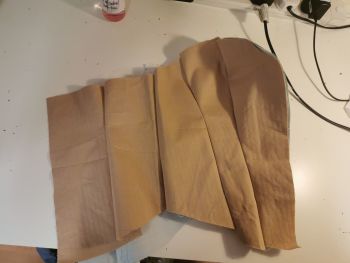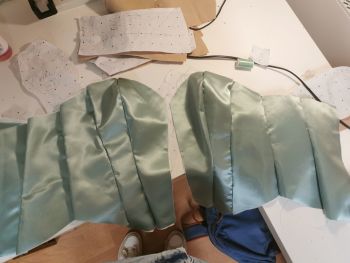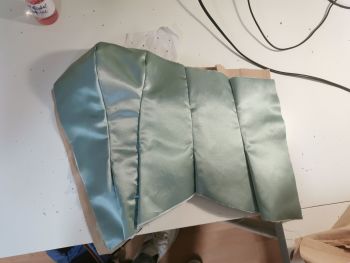 And so it began... Sewing the pieces together! This part was quite daunting since the pieces have so many curved edges and I wanted to get it perfect. I moved very slowly at first, but my confidence definitely grew. I sewed the satin pieces first and by the time I reached the beige inner layer I was able to get them done in no time. And so both sides of the
inner and outer layer have been sewn!
Next comes adding the boning... To be continued!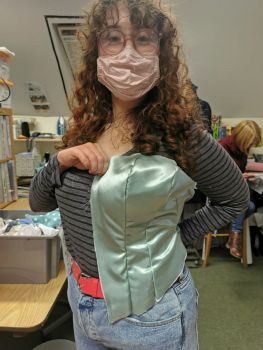 Look out for updates on Annie's corset-making journey!