Our February Sewing Star
Posted on
Claire tells us about the dress she created that made her this months Sewing Star, and won her a FREE Stitch Class. To find out how you could become our March Sewing Star please click here.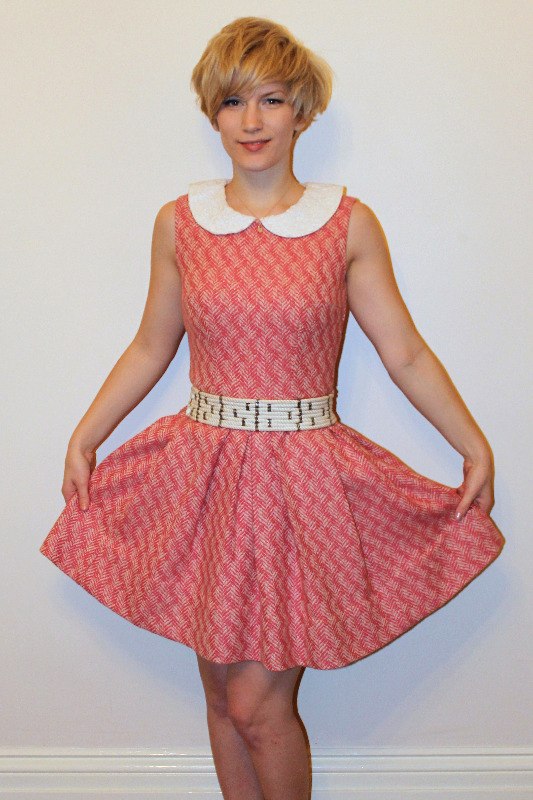 I'd just finished reading Chanel's biography, which was littered with plenty of drawings of her classic designs, tweed jackets and plenty of structure. I suppose this was the inspiration behind choosing my heavy pink and cream fabric. It made the most beautiful box-pleats, with lots of oomph to the skirt! I wanted to keep the dress feminine though, almost doll-like, so nipped the bodice in of the 50s-style pattern, added a lace Peter Pan collar and shortened the hem-line. I love the end result!
I made it in Stitch Evenings on Thursday nights. I'd go straight from work, and if I was lucky, I'd have just enough time to grab a mocha before class!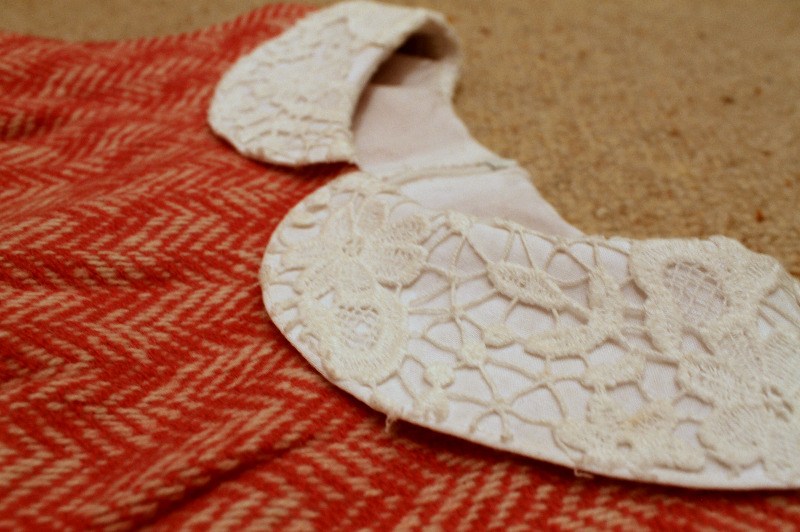 The evening classes are a great opportunity to do something productive on a weeknight, rather than veg out in front of iPlayer. One-to-one help is never far away, as well as a good chat with everyone there. I also appreciate the HUGE selection of herbal teas (and chocolate chip cookies) on offer to help me get through the evening. Cinnamon and Liquorice tea is a revelation!
I've already worn my dress for client drinks followed by a Yoga party (no actual yoga at this, but plenty of raw food and vodka!). It's lovely and warm, due to the thick fabric and cotton lining, so I'm storing it away for future winter parties.