What is an overlocker?
Posted on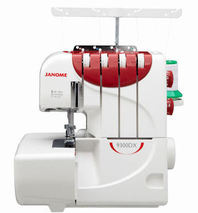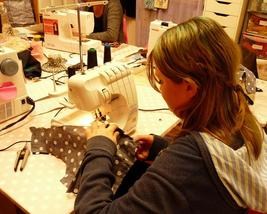 ABOUT OVERLOCKERS
Overlockers, originally used in industrial sewing venues, are a valuable asset to home sewers.
Not long ago, overlockers were only available for commercial use. The machines were huge, heavy and impractical for home sewers. Fortunately, the market has changed and there are wonderful assortments of industrial-quality overlockers, at a variety of price points, designed specifically for home sewers.
Different from a conventional sewing machine that forms a stitch with a bobbin and top thread, an overlocker works with loopers and needle threads that form an overlocking stitch.
When selecting an overlocker, keep in mind that as the number of threads and loopers increase, so does the price of the machine. So, choose the configuration that best fits your needs.
What does an Overlocker do? To continue reading this in depth article on overlockers click here
Interested in learning to use an Overlocker? Read details in the box below
Learn to use an overlocker
(use ours or bring yours)....
...or get help with ANY sewing project you have in mind in our Stitch Classes on Thursday Evenings in Brighton & Hove. Deborah is our Overlocker expert and teaches these classes - click here for details. Or you can have a 121 class with her - click here for details
If you are a Beginner and want to learn to sew with an ordinary machine first(recommended) click here